In Lego Detective's Office Modular Set (Part I), I shared The Highlander Pool Hall.
In Lego Detective's Office Modular Set (Part II), we looked at Al's Barber Shop.
In this post, we're going to be looking at the second floor. There is a foyer and two rooms – the Detective's room and the bathroom.
We'll start with the first ever Lego pull chain toilet. I think I giggled throughout building the bathroom. No doubt it was fun to build the toilet as well as the mini sink and faucet.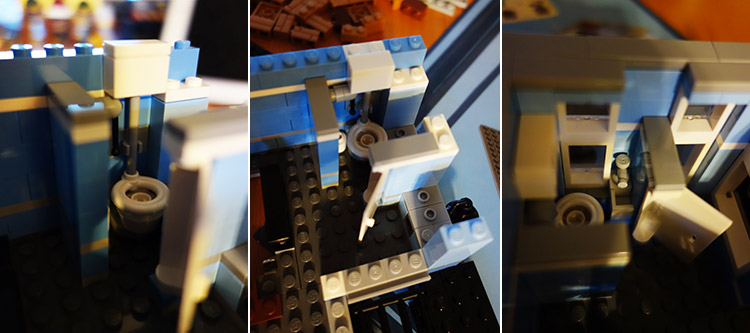 We can see a lady mini figure stepping out of the bathroom into the foyer. Nothing much there except a potted plant. There is a balcony with a pot of flowers, but there's no real access to it unless you climb out of a window. Next to the flower pot is actually a ladder that is held in place but can be released and will fall to the first floor.
Lastly, there's a stairway that leads to the 3rd floor. This stairway unlike the one of the first floor is not 'movable'.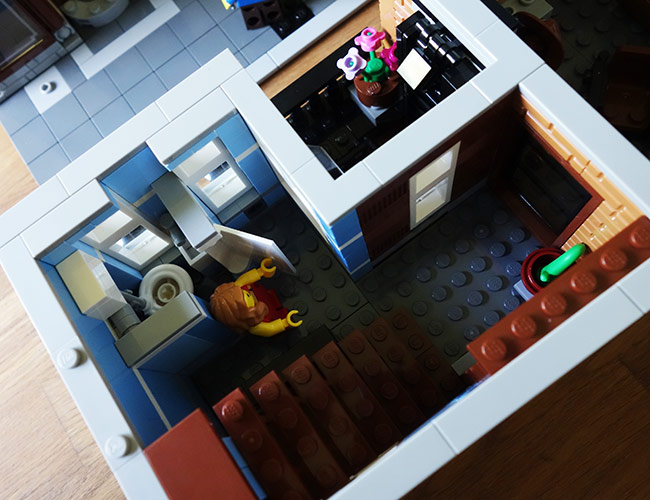 Now on to the detective's office. Probably my favorite room in this set. There is an assortment of furniture in this room. The drawers of the filing cabinet can be opened and closed. Pretty neat. There are two chairs in this room. Both swivels. The desk is busy with plenty of detective items and clues on it.

There is a also a safe that holds cash and a briefcase. In the briefcase is of course a piece of candy (evidence or clue).

The picture below is one of the walls in the room. There is a wanted poster hanging on it. Next to it is a lamp/picture with a concealed wall compartment holding what I'm guessing is a love letter.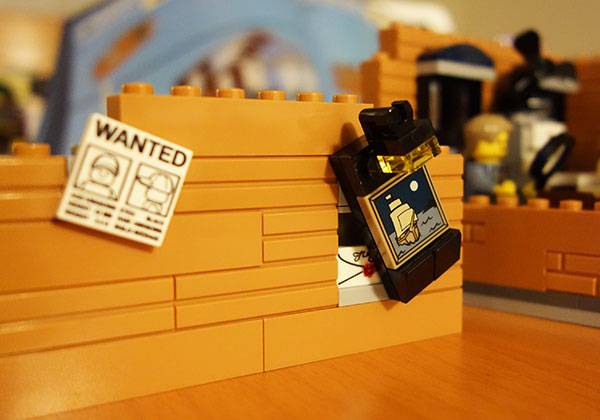 There is a fan with spinning blades (far left) on the cabinet. A pretty cool looking lamp that is adjustable sits on the desk. The drawers of the desk are fixed. And the far back (right) is a hat stand and the detective's fedora on it.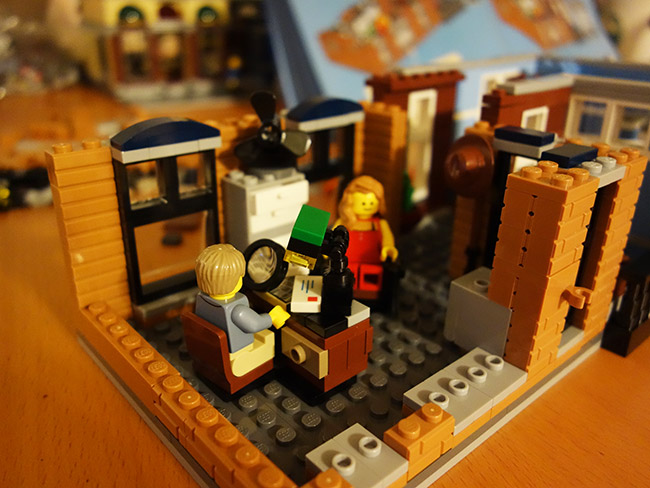 A close up of the detective's room.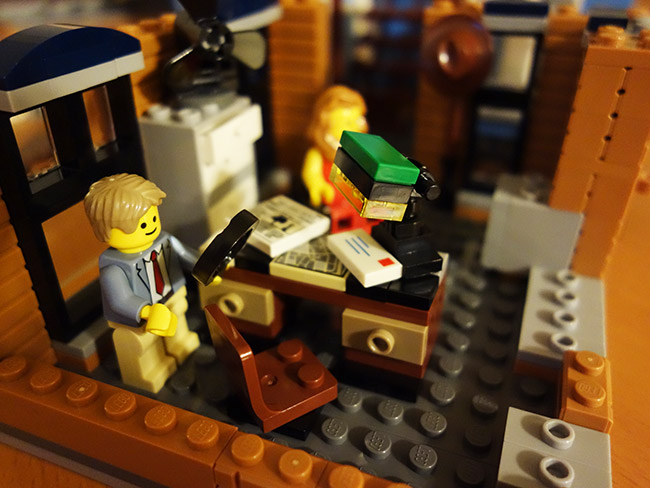 The room from a different angle.
This is how the front of the second floor looks like. There's a print on the window that says Ace Brickman Private Detective. To the right lays two lamps which lights the word Al's at night.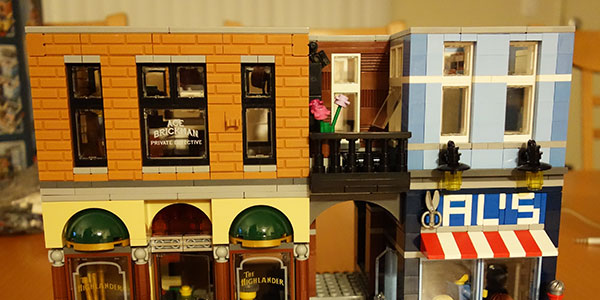 And there you have it guys, the completed second floor. I can't stress enough the brilliant details in this set especially on this floor. Love it to pieces. This floor also probably took me 3-4 hours to complete.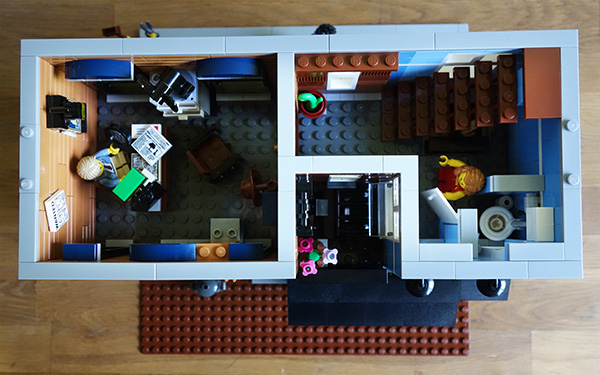 Next up will be Part 4 with more details in the design. Tune in.