Couple weeks back, Mr. V bought me this Lego modular set. This particular set was released January this year. It measures 10 X 9 X 9. Note the expert logo on the box. *grins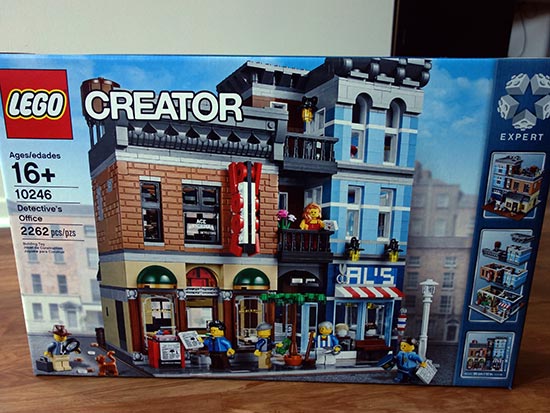 This Lego Detective's Office set is not just an ordinary set. It has plenty of pieces never seen before in lego. It's filled with hidden trap doors, secret stash barrels, and plenty other interesting details. A crime is being committed – candy smuggling and a detective is looking for clues.
What I love about this set compared to other Lego sets is the level of details it has. I'd get bored if I had to just build repetitive patterns. So no Star Wars Imperial Destroyer for me. This set has three floors and six different rooms altogether. In this post, I will share with you The Highlander Pool Hall – bottom left room.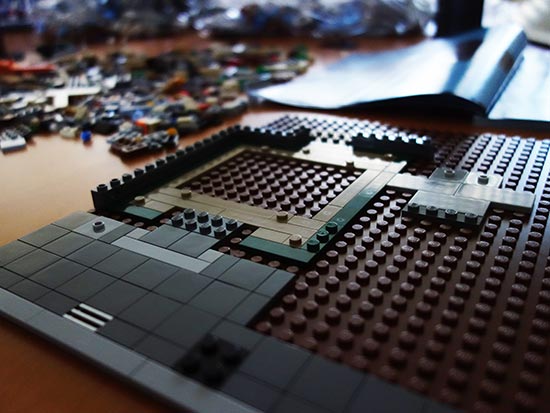 I love the floor tiles so much. They feel so smooth to touch.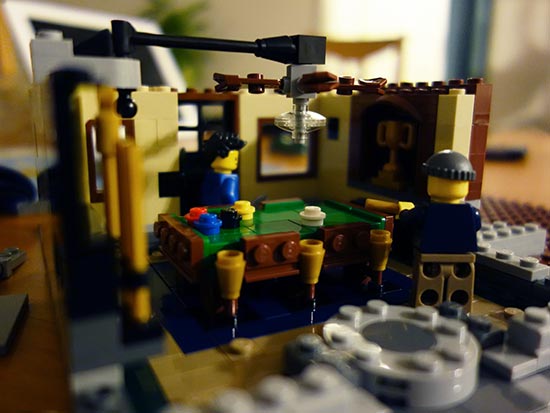 The pool table was fun to build, with the pool balls and the side pockets.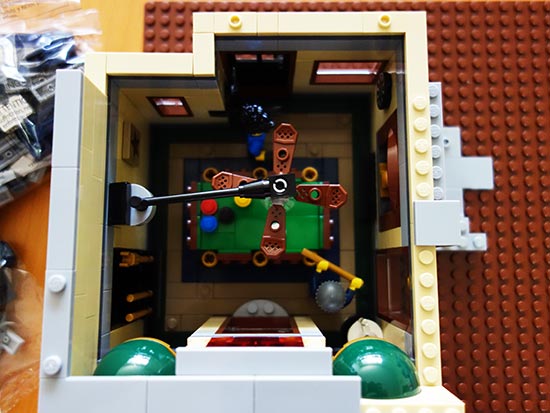 The ceiling fan can spin manually similar to toy helicopter blades. In fact, the fan can be moved out of the way in order to have better access (from the top) to the pool table.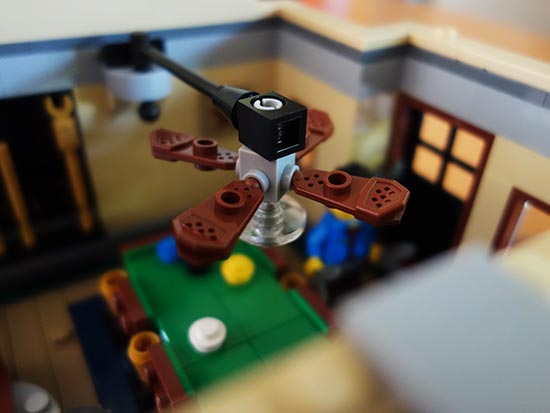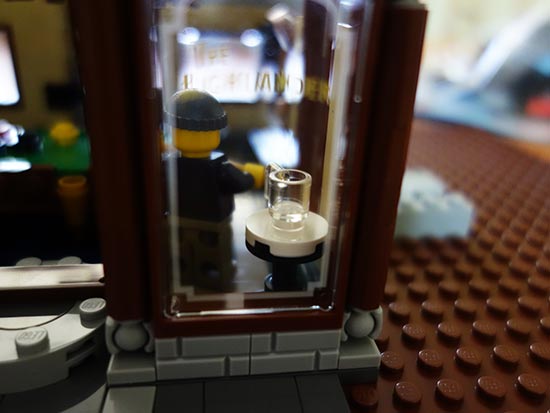 Detail like a glass mug on a stand table just brings this room to life.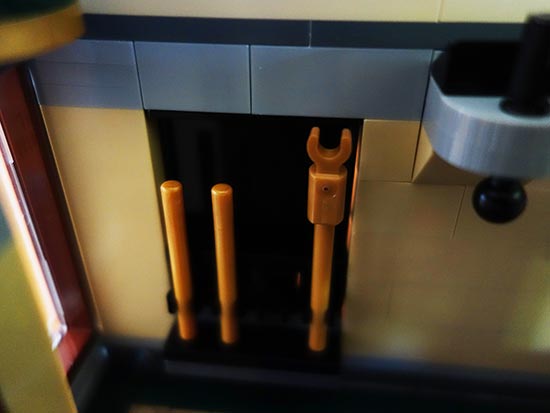 I love that the pool sticks have a stand like in a real pool place. However, I felt that a better job can be done with the pool sticks. It just looks like a stick. Literally.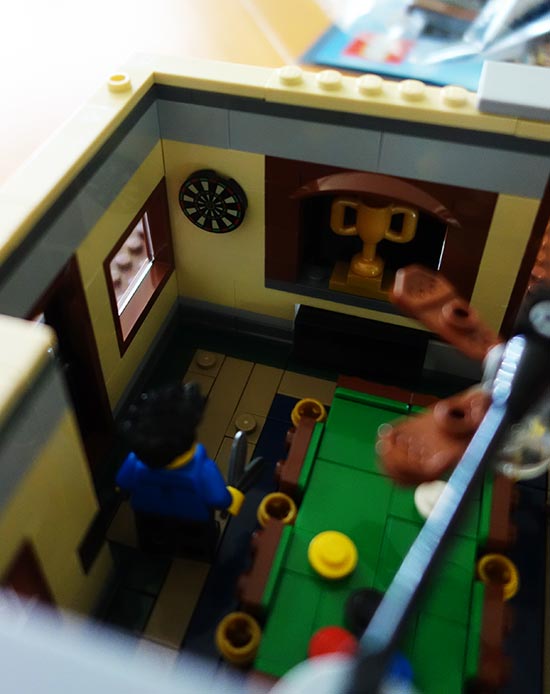 There is a two by two round dartboard which is new in a Lego set. You can also see the minifigure holding darts in his hand. There's a trophy sitting in the cabinet, reflecting that a pool tournament of some sort was won. Below the trophy (the black rectangle) is a trap door which slides open for smuggling candy into the pool room.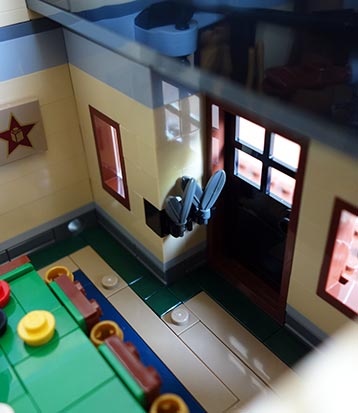 The extra darts have a dart stand. I can't just get enough of their details.
The dark green domes are not commonly found in Lego. They certainly add character to the design of the room.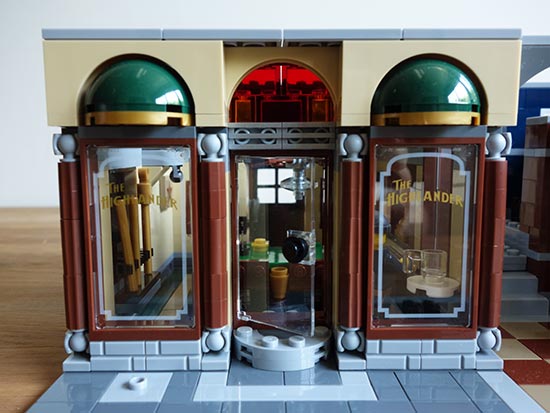 You can see that the windows have prints on them and are not stickers. The four brown pillars with ball joints add interest to the front of building.
And there you have it. The Highlander Pool Hall. Amazing details and was so pleasant to build. I took my time and enjoyed every piece. It may have taken me me 3-4 hours to build this.
Part 2 is Al's Barber Shop with never before seen scissors and a reflective mirror. Awesome!