Gorgeous crispy baby back ribs coated in a thick sticky, sweet and savory glaze.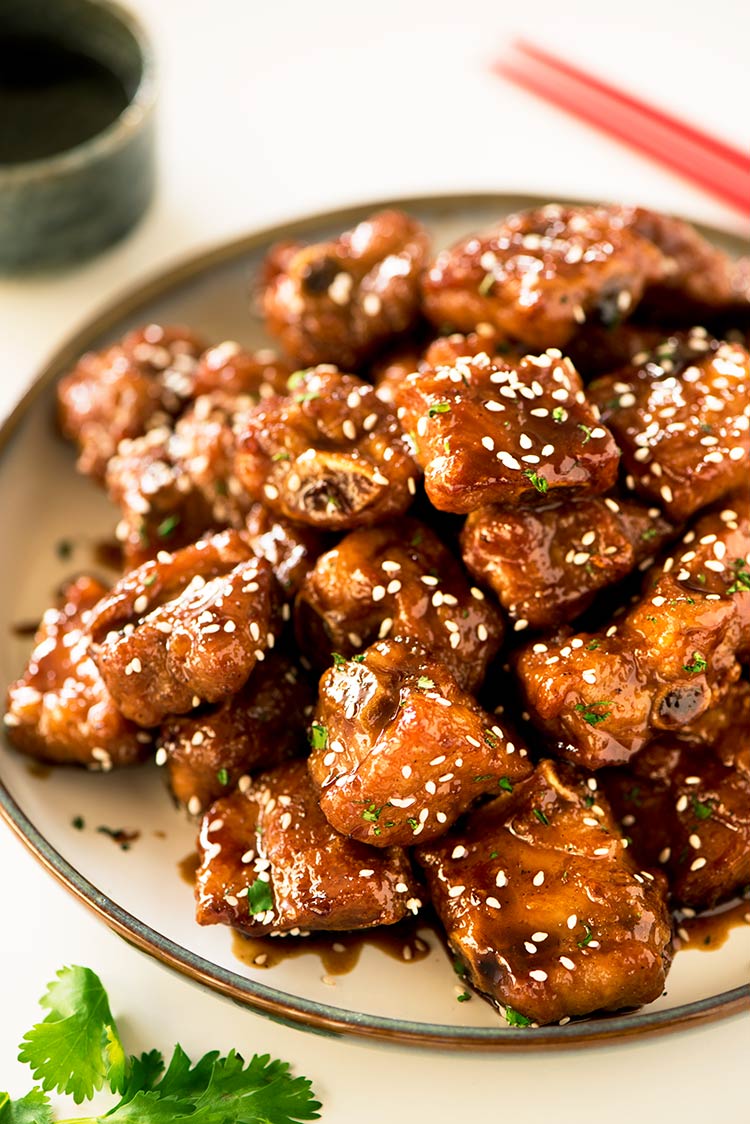 Durian. Anchovies. Marmite.
What do these three have in common?
Well… they're one of the most hated or loved food in the world. Very polarizing indeed.
I love them. The question is… do you?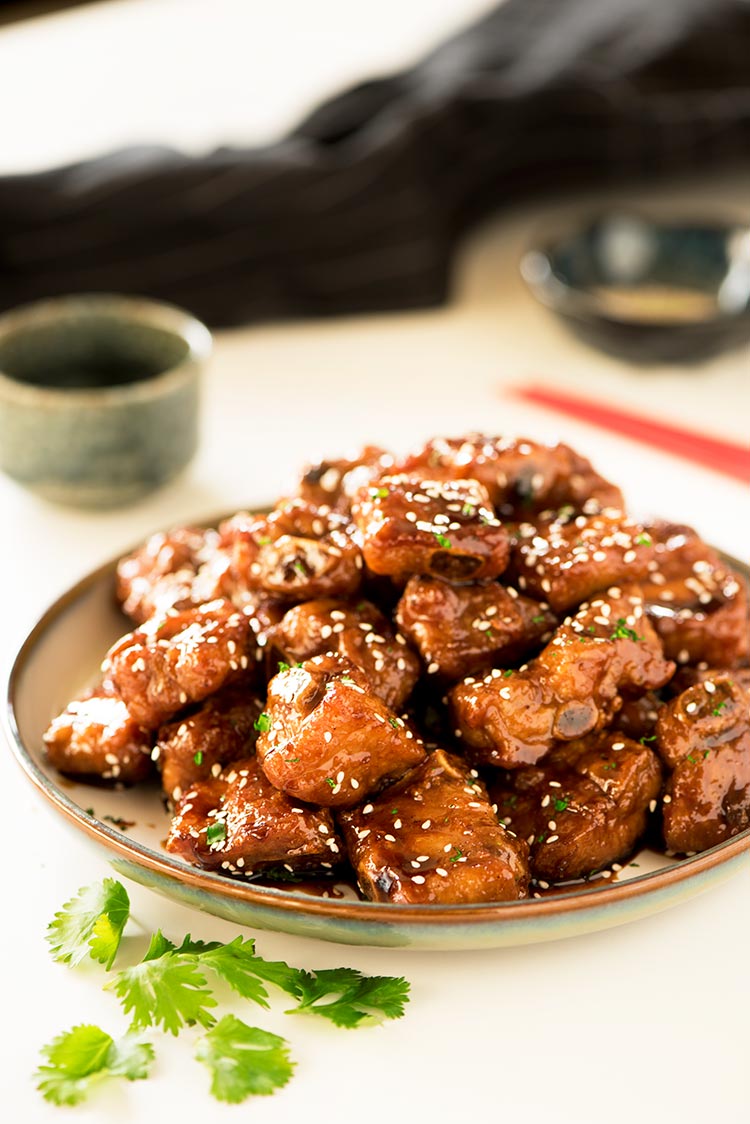 Today is the day for the infamous marmite to shine. The British version marmite, that is. A thick, dark brown yeast extract, marmite is such a divisive food that even their marketing slogan is 'love it hate it'.
I use marmite as spread on toasts or add it to soup or congee. Some people even drink marmite. Ok…. that is a little too much for me.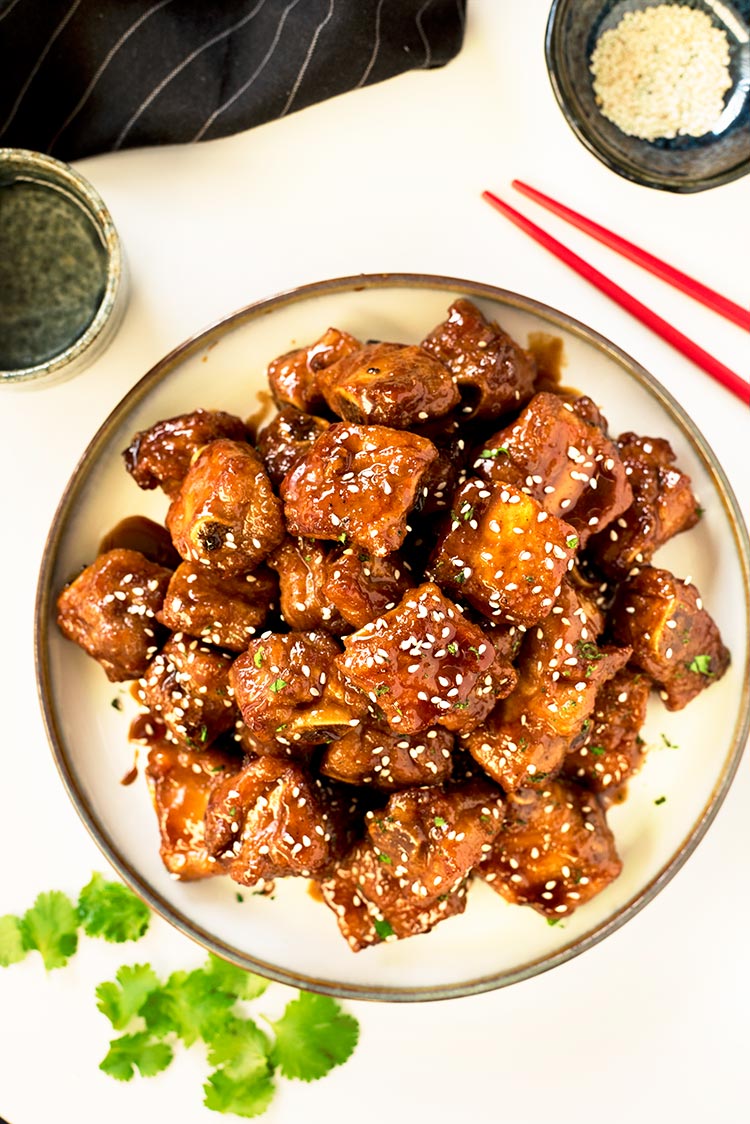 In Chinese restaurants (Tai Chow) in Malaysia, marmite pork (or chicken) is very popular. It's one of my top dishes to have whenever I visit.
Meat is marinated, deep fried and then tossed in a delicious umami sauce made of marmite, honey, maltose, oyster and soy sauce. If you love crispy meat tossed in a sticky sauce, this one is a must try.
Guys, today is the day you try marmite. Yes! Fear not.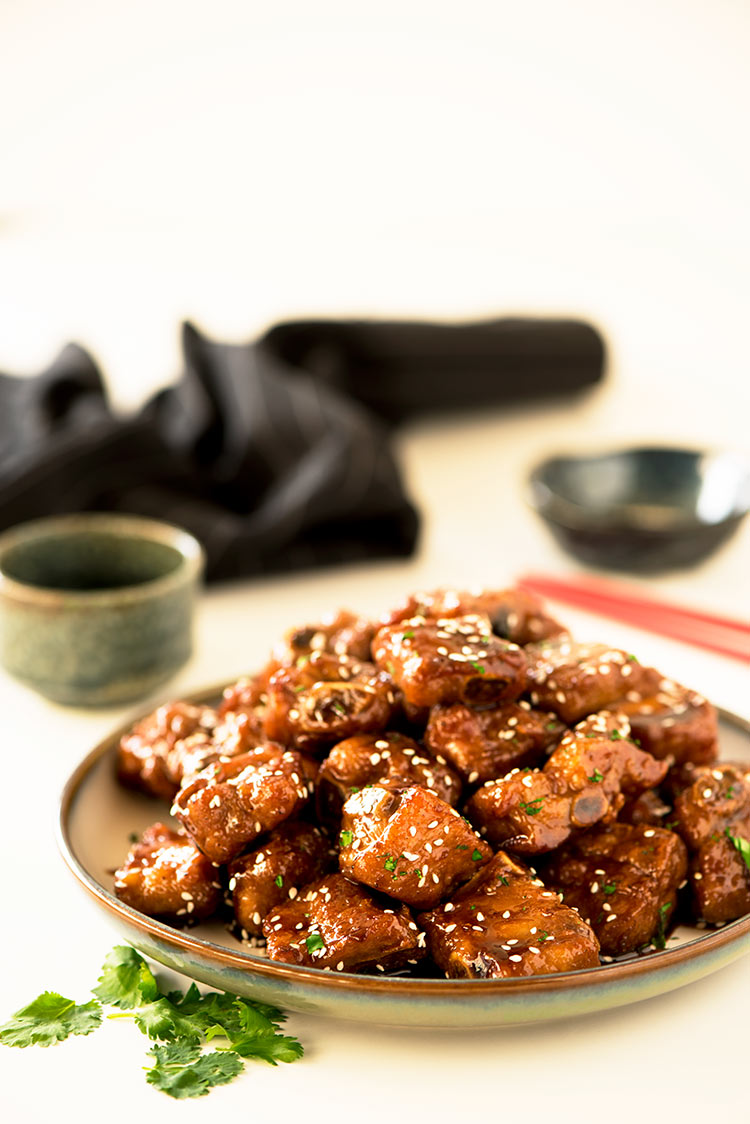 Tips:
1. Have the butcher cut the ribs (across the bones) for you.
2. The recipe states minimum 1 tablespoon, but if this is your first time trying marmite, I'd suggest starting with 1 teaspoon.
3. I employed a velveting technique common in Chinese cuisine where egg white and cornstarch is used in the marinade. This creates a layer on the outside of the meat when fried and that helps to preserve the moisture of the meat and adds a crispy coating as well.
4. Easily find marmite at the International aisle in most grocery stores. I got mine at Ralphs and I've seen them at Whole Foods. You can also buy it from Amazon.
Love all things fried and tossed in sauce? You're going to love this Sweet Fire Chipotle Lime Tenders. Crispy outside, juicy & tender inside tossed in a sweet, spicy & tangy sauce. Also, find out the three different ways to make these tenders.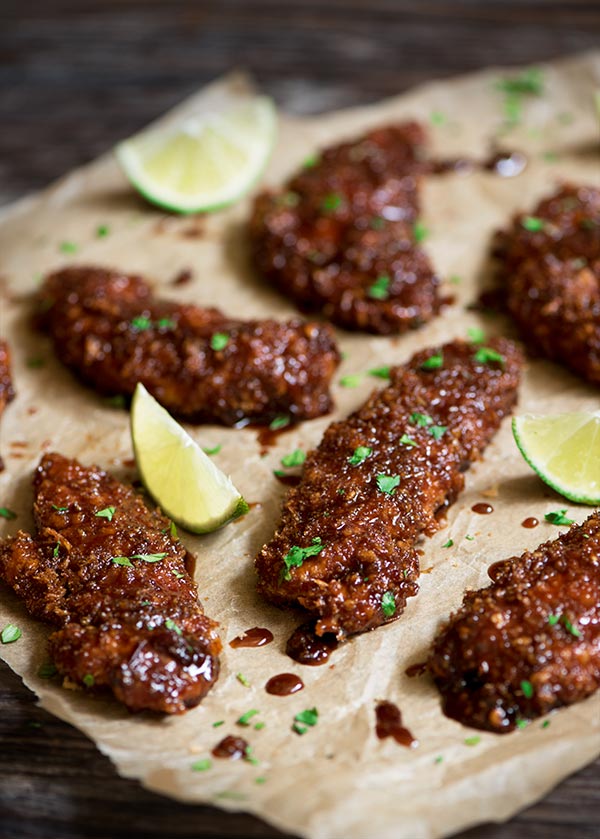 Also, if you haven't already, check out my last post Spicy Lemongrass Wings. Perfectly spicy, savory, sweet & filled with Southeast Asian flavors. Marinated in a flavor packed paste marinade, these wings are super addictive.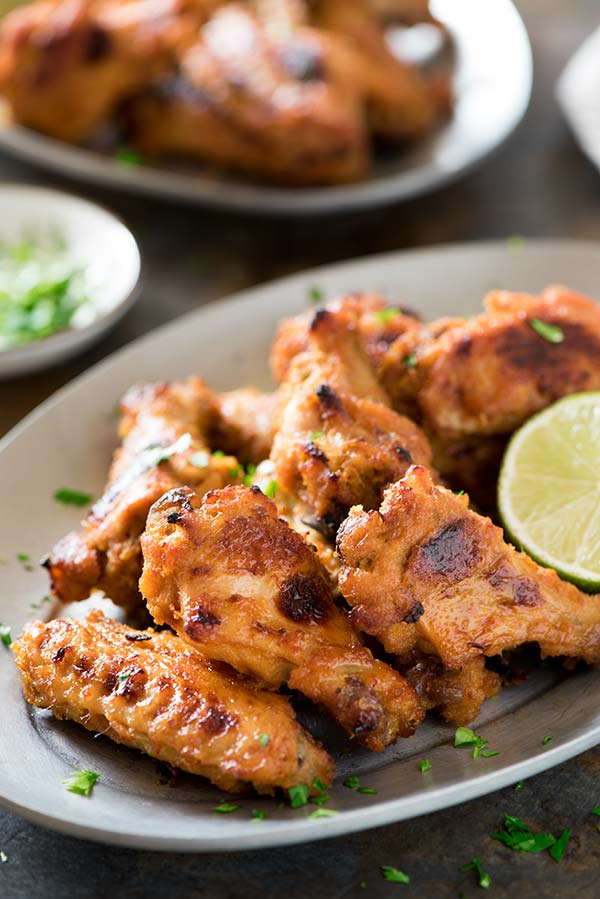 ---
Sticky, Sweet And Savory Marmite Ribs
Gorgeous crispy baby back ribs coated in a thick sticky, sweet and savory glaze.
Author:
AiPing | Curious Nut
Ingredients
2 lb baby back ribs, cut across the bones into 1" pieces


Pork marinade
¼ cup cornstarch
1 egg white
1 tbs soy sauce
1 tsp sugar
½ tsp white pepper
½ tsp salt
⅛ tsp five spice powder


Sauce
1 tsp oil from frying the pork
1 - 2 tsp marmite (or more depending on how adventurous you are)
2 tbs honey
2 tbs maltose
1 tbs oyster sauce
1 tbs soy sauce
1 tbs hot water
¼ tsp garlic powder
Dash of white pepper
Salt and sugar, to taste


Garnish
White sesame seeds
Cilantro leaves
Directions
Add all the ingredients for the pork marinade onto the ribs. Combine well and let marinate for 1 hour. Ensure that pork is brought to room temperature before frying.
Add ¾" oil in a cast iron pan. Heat the oil over medium heat until the temperature reads 375 F. For extra crispy pork, add another 2 tablespoons cornstarch to the pork and toss just before frying.
In batches, fry the pork for 4 - 5 minutes. They're essentially frying at 325 F. Bring the temperature of the oil back to 375 F before frying the next batch. Place fried pork on a wire rack.
In a large pan or wok, add all the ingredients for the sauce (except salt and sugar). Over medium heat, bring the sauce to a boil. The sauce will start to thicken.
Once the sauce is almost thickened to your liking (about 1-2 minutes), taste and add salt and sugar if necessary. Turn the heat to medium high, add the pork and stir to coat well. Garnish and serve immediately with warm steamed rice.