Perfectly spicy, savory, sweet & filled with Southeast Asian flavors. Marinated in a flavor packed paste, these lemongrass wings are so addictive.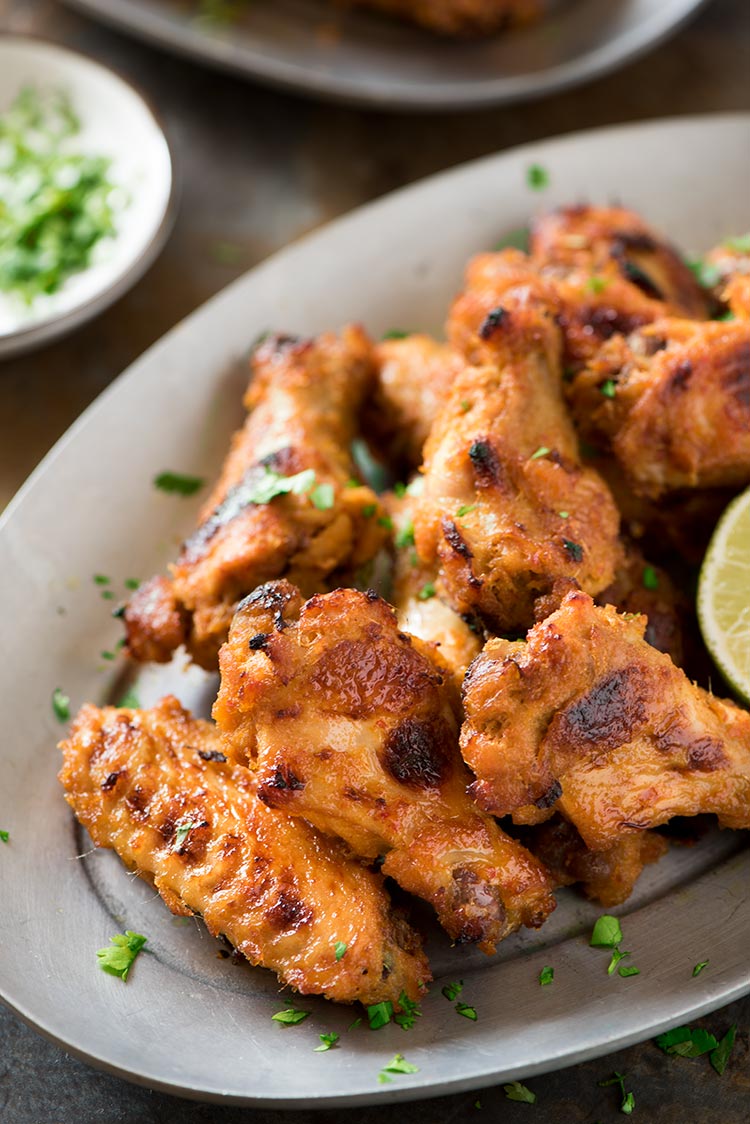 One can never have enough wing recipes.
Unlike walking in an open field trying to successfully get struck by lightning, wings are essentially fail proof.
This one is super simple to make really.
Blend. Marinate. Bake.
Tossing wings in a sauce is easy & delicious. No doubt about it. However with this spice paste, though a little more work, the depth of flavor is simply out of this world. The best flavors of Malaysian, Thai & Indian all together in one single dish.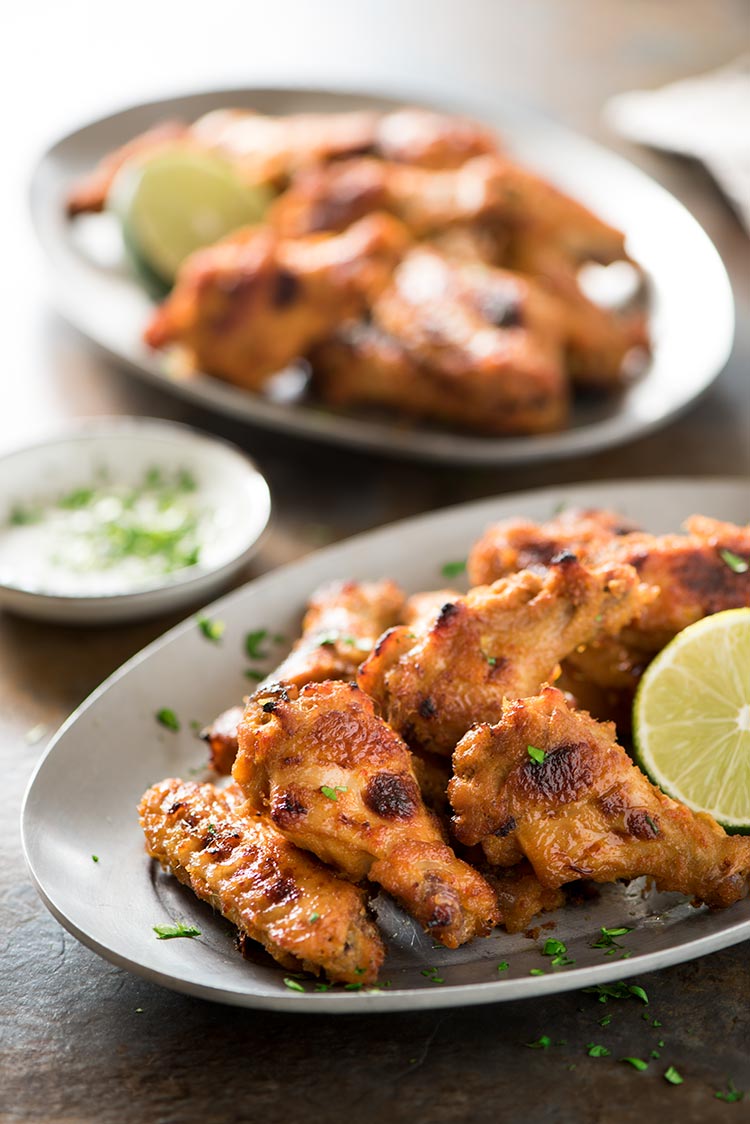 The basis of most Southeast Asian recipes utilizing a paste (rempah) is pretty similar.
Chilies. Shallots or Onions. Ginger. Galangal. Garlic. Lemongrass. Turmeric.
Once you become familiar to the idea of blending them, you won't be able to live without it. Then, it's just the matter of the extra spices added that differentiates each dish.
The good news is that this spicy lemongrass wings requires no additional spices. Just flavor from coconut milk, some tang from tamarind, some sweetness from sugar and savory-ness from salt. And yet, thanks to the marinade, these wings can easily top any of the so called 'best wings' recipe. Period.
You get the perfect balance of spicy, savory, sweet & tangy along with the taste of Southeast Asian flavors all in your first bite. And the second. And third. And then you can't stop eating.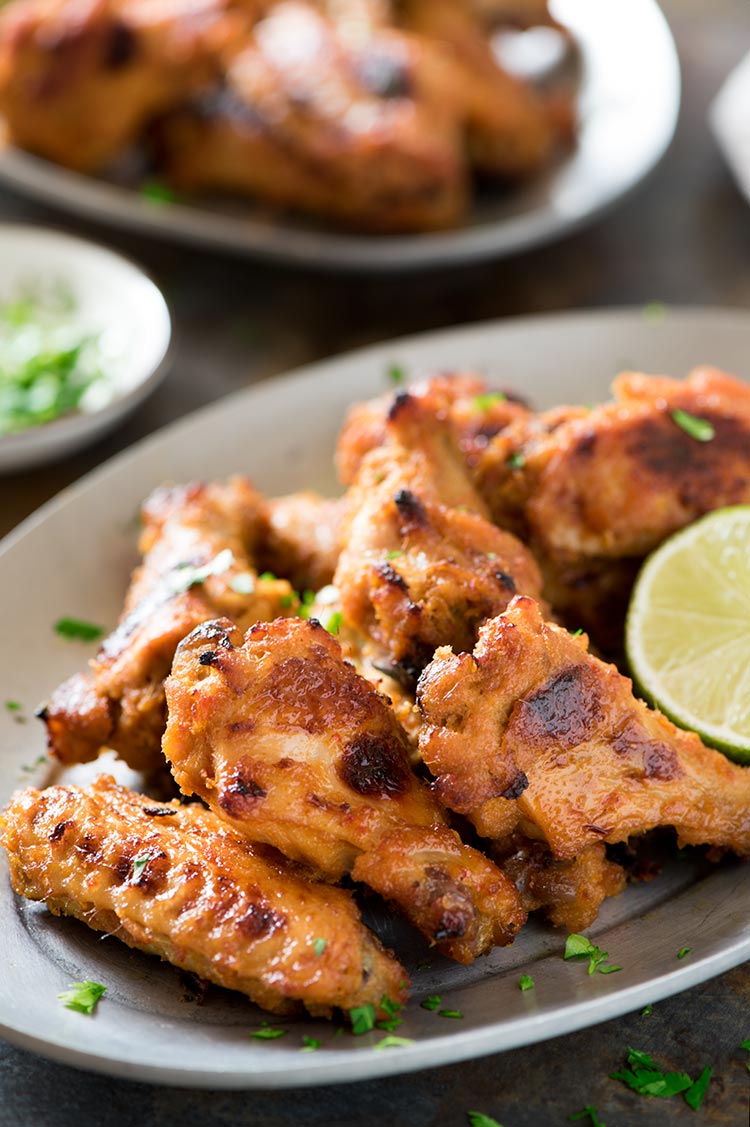 Love Southeast Asian flavored wings? Then this Tandoori Chicken Wings is perfect for you. Smoky, roasted tandoori chicken wings with bold flavors marinated in yogurt & aromatic spices, soft garlic cheese naan & a vibrant mint chutney.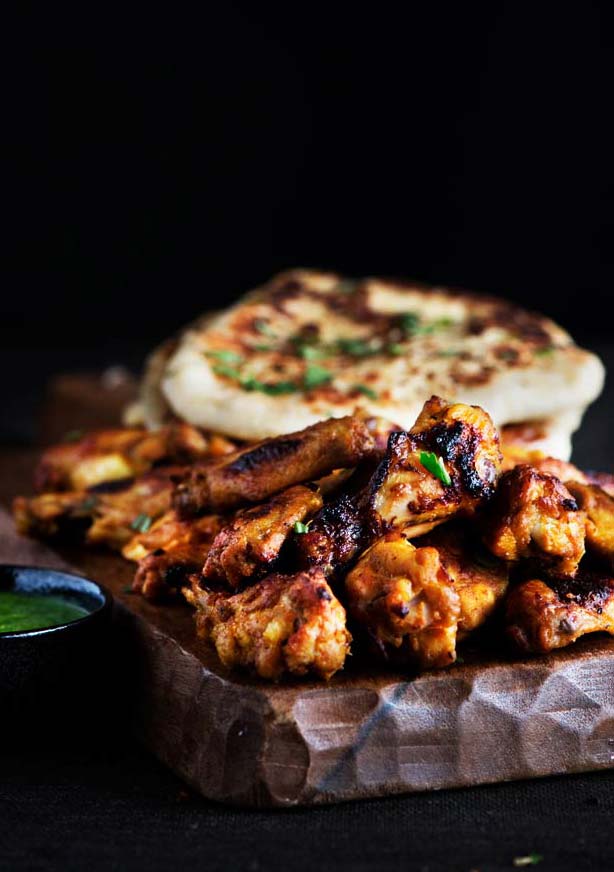 Also, if you haven't already, check out my last post Korean Gochujang Pork Steak Sliders. Juicy spicy, savory, sweet marinated pork beautifully charred, topped with sweet & sour pickled daikon & carrots between two heavenly soft, fluffy rolls.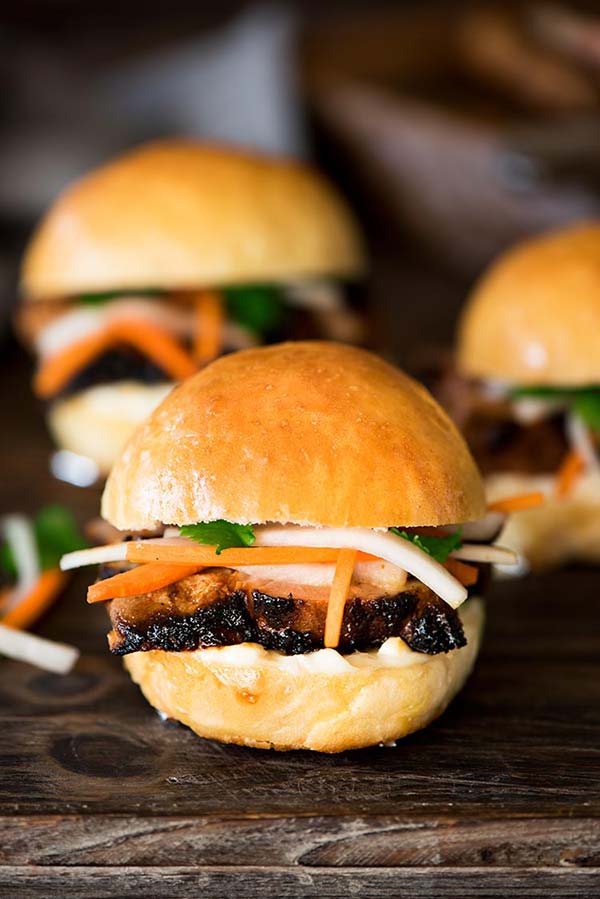 If you like what you see, don't forget to subscribe and follow me on Instagram, Facebook, Pinterest or Twitter to get the latest post updates. See you there!
---
Spicy Lemongrass Wings
Perfectly spicy, savory, sweet & filled with Southeast Asian flavors. Marinated in a flavor packed paste, these lemongrass wings are so addictive.
Author:
AiPing | Curious Nut
Ingredients
2½ lb chicken wings (about 26 small wings)
2 red Fresno chilies, deseeded but leave some seeds for some heat (more or less is up to you)
8 shallots (or 1 small onion), peeled
1" ginger, peeled
1" galangal (blue ginger root), peeled and sliced
5 garlic cloves, peeled
4 lemongrass stalk (white parts only), sliced
1" turmeric, peeled (or 2 tsp ground turmeric)
½ cup thick coconut milk
¼ cup tamarind pulp
1 tbs coconut or palm sugar
½ tbs fish sauce
1¼ tsp salt
Directions
Place all the ingredients (except the chicken) in a blender or food processor and blend until it becomes a smooth paste. Pour over chicken wings and marinate for four hours to overnight.
Preheat the oven to 450 F. Remove the wings from the marinade and place them on an aluminum lined baking sheet. Brush some oil on the wings.
Bake the wings for 20 minutes, flip the wings and bake for another 15-20 minutes or until browned and charred to your liking.
Serve immediately.
Notes
1. Shallots (the shorter variety), galangal (blue ginger root), lemongrass, turmeric, tamarind and palm sugar can be easily found in most Asian markets. Whole foods do carry lemongrass and tamarind.