One of the most popular street food in Malaysia, Char Kway Teow is smoky fried noodles with lard, sausages and prawn cooked in just 5 minutes.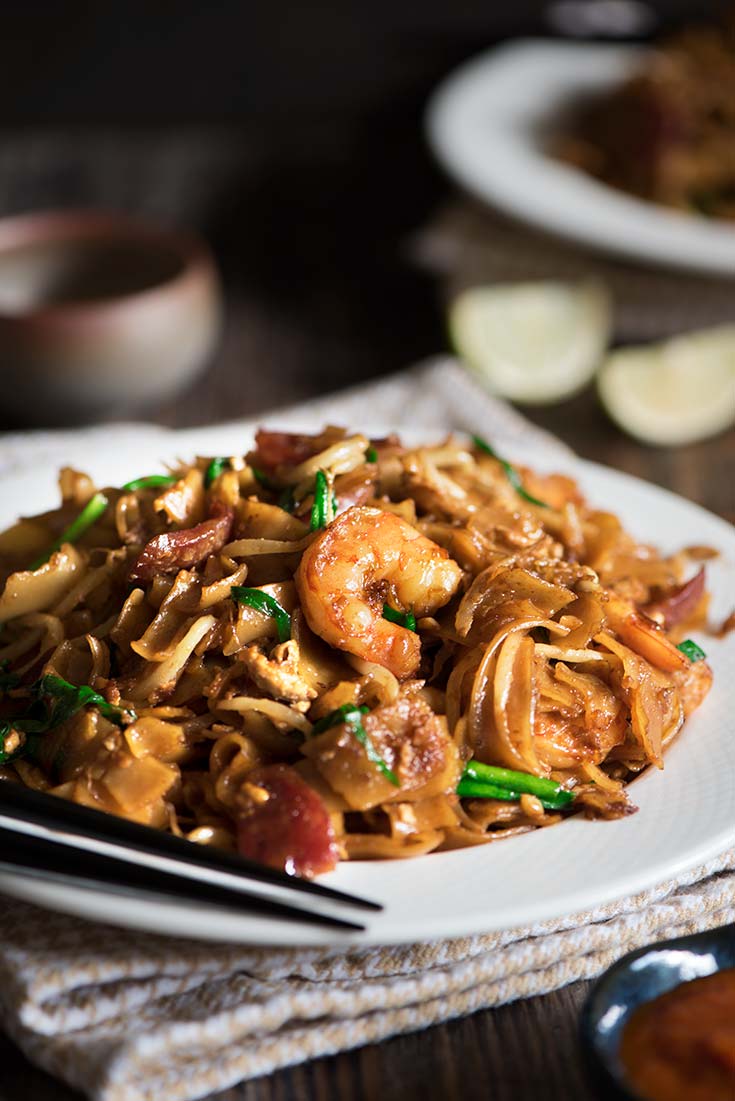 You guys….
Today is officially my 1st or 2nd year anniversary (depending on how you look at it) since I started Curious Nut. I officially got the domain in November 2013 but then it was really just fun and play. Besides, after a few months of posting, I had a 7-month hiatus.
Then I started blogging again last November, being as serious and as consistent my Gemini self would allow.
Today's post also marks my 200th post. Woot woot.
Ok, a few things I'd like to talk about here.
Number 1: Let's look at a my Dry Noodles picture taken two years ago vs today. Just for fun.

Number 2: Being grateful.
You. Without you, there is NO Curious Nut. Without your awesome index finger clicking the LIKE button on Facebook or Share buttons on the blog, Curious Nut is forever lost in the Internet space.
Without your other fingers and brain juice putting together letters into sentences in the comments or personal texts or messages, Curious Nut would be me talking to myself really. So thank you. I appreciate you.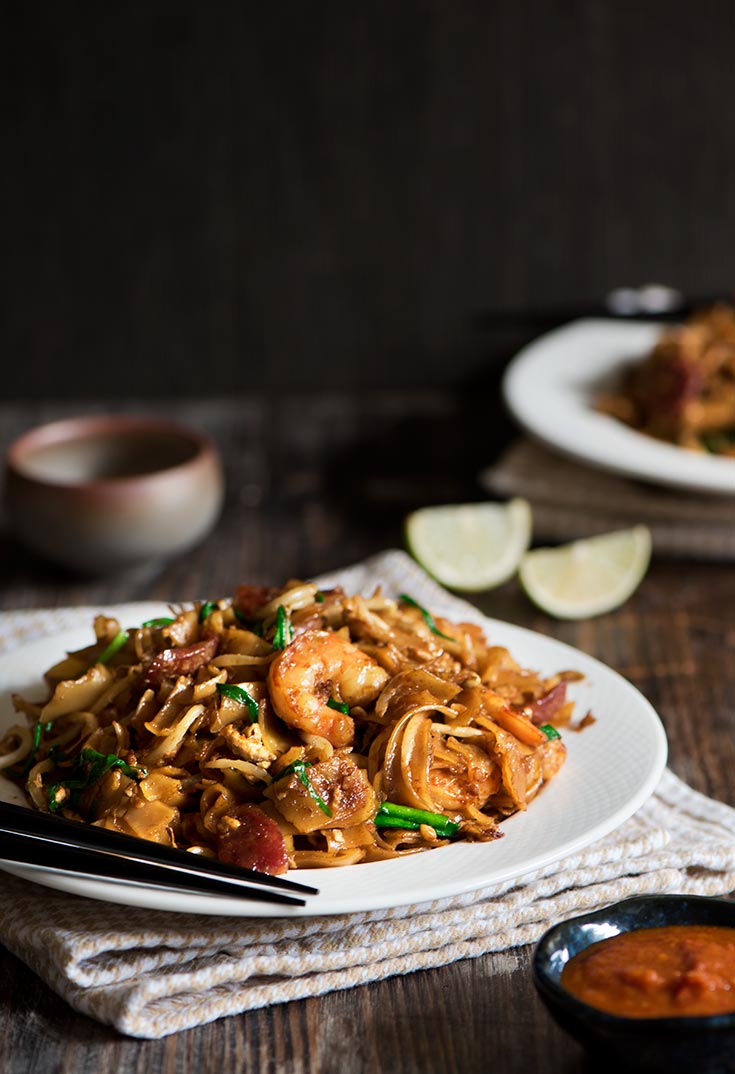 Mr. V (my hubs). Instead of me having to convince him, he's the one who has to convince me to get a new computer or camera or props or table tops… just whatever the heck I need to make Curious Nut great.
His ears arethere  died when I scream in delight when good things happen. He's also the rock when things seemed bleak. Thank you my baby.
I've learned so much just from doing Curious Nut – Cooking, photography, writing… and there's still so much to learn. I'm thankful that I have the opportunity and be in the position to do so.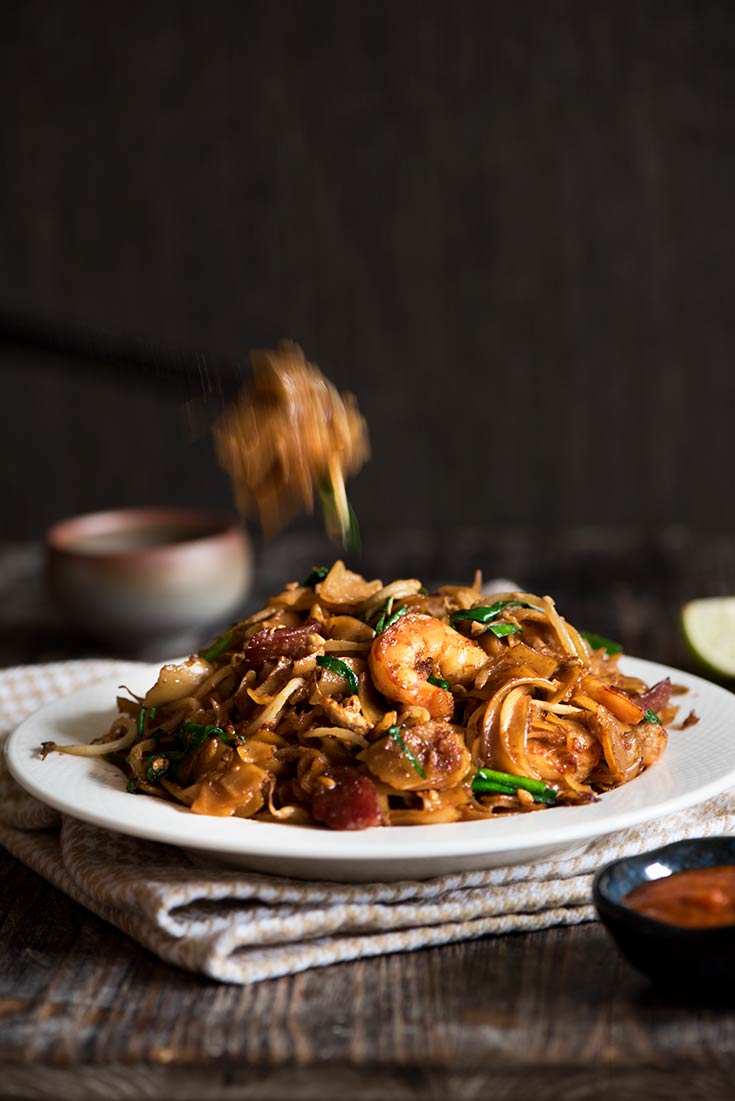 Number 3: Char Kway whaaaaaaaat?
I've always been lucky to be able to grow up with 3 of my 4 grandparents. My mom's dad passed away when I was 2 and I have always wondered what he was like. I often asked my mom or uncles or aunts for stories about my grandfather.
One thing that always seems to be a consensus is that he makes a mean Char Kway Teow. He had a cart where he'd push it to his spot and he'd start to fry and sell Char Kway Teow. People would line up just to get a taste of it.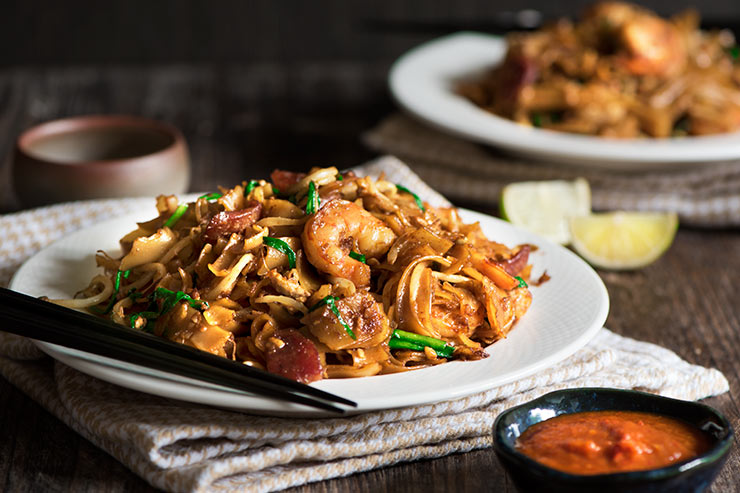 Pronounced char coo-eh tea-yao, Char Kway Teow is one of the most popular street food in Malaysia. It's made from a flat type of rice noodles that when cooked right, has the perfect softness and bounce to each bite. The use of lard and the fact that it's cooked in high heat makes this fried noodles simply irresistibly addictive. Smoky, delicious noodles in just 5 minutes.
So seeing it's the blog's anniversary and my 200th post, I'd like to just dedicate today's post to my grandfather. It's unfortunate that I don't have a recipe from him. However, my dad has been frying char kway teow since I can even remember. And to me, it's the best one of all. Below is the exact recipe and method that he has taught me.
Enjoy guys.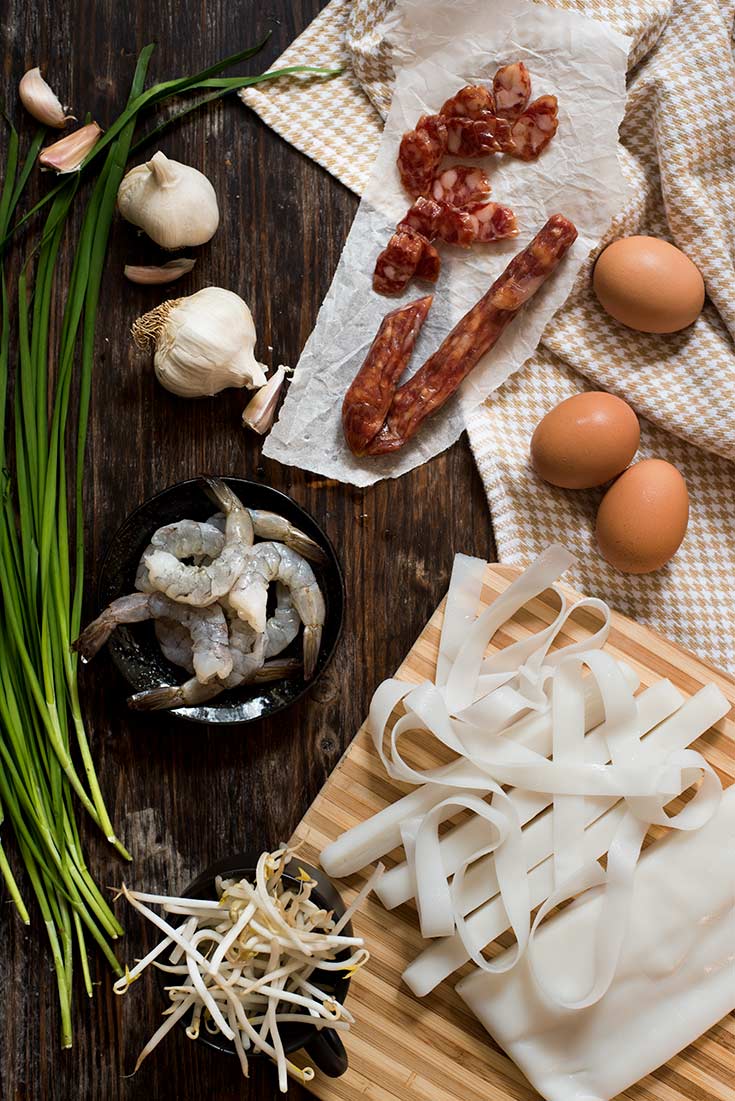 Tips:
1. Once the first ingredient hits the wot, it takes approximately 5 minutes for the dish to complete. We're cooking at high heat here so make sure all the ingredients are ready and in arms reach.
2. Thick caramel sauce is for color. Put as much or as little depending on how light or dark you like your noodles to be.
3. Traditionally, char kway teow has cockles. If you can find them (and love them), make sure to add them. Cook (boil) and remove them from the shells first. Add them along with the chives.
4. You can increase the recipe to serve 4 or more but cook each batch in servings of two for best smoky and slightly charred result.
5. Fresh rice noodles (1/2″ wide), Chinese sausages and Chinese chives can be found in most Asian markets.
Love fried noodles? You're going to love this Malaysian Lo Shu Fun. Another one of Malaysian's favorite street noodles. This time using a different type of noodles. On the table in less than 15 minutes. Easy, smoky & delicious.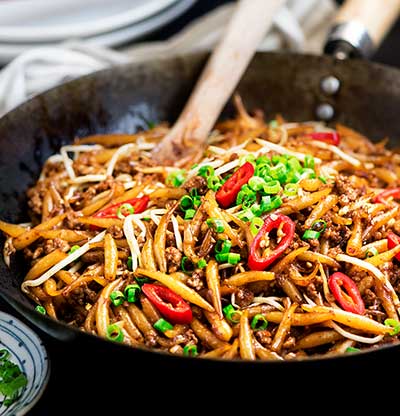 If you haven't already, check out my last post Dark Chocolate Digestives Biscuit S'mores. Ooey gooey marshmallow and rich dark chocolate sandwiched between two crisp, light and tender digestive biscuits.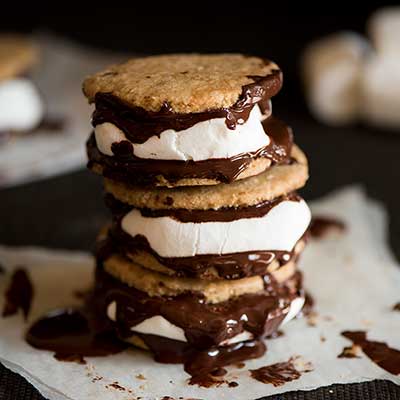 If you like what you see, don't forget to subscribe and follow me on Instagram, Facebook, Pinterest or Twitter to get the latest post updates. See you there!
---
Malaysian Char Kway Teow (Fried Flat Rice Noodles)
One of the most popular street food in Malaysia, Char Kway Teow is smoky fried noodles with lard, sausages and prawn cooked in just 5 minutes.
Author:
AiPing | Curious Nut
Ingredients
2 tbs lard
6 large garlic cloves, finely diced
2 Chinese sausages, sliced
10-12 large prawns, peeled and deveined
2 cups bean sprouts
16 oz fresh rice noodles (flat type), separated and loosened
2 eggs
1 cup Chinese chives, cut into 2" length
Salt and white pepper, to taste


Sauce
2 tbs light soy sauce
½-1 tbs thick caramel sauce (depending on how light or dark you like)
½ - 1 tbs sambal (optional, for spicy version)
1 tsp sugar
½ tsp chicken stock granules (optional)
Directions
In a small bowl, combine the ingredients for the sauce and mix well.
Heat a wok over medium fire. Add the lard. Once the wok is almost smoking, fry the garlic. When the garlic turn a light brown, add the sausages and prawns. Turn the heat to high and fry.
Once the prawns are almost pink, add the bean sprouts and noodles. Add the sauce, a pinch of salt and white pepper to taste. Fry for 1 minute. The noodles will have soften a little.
Make a hole or push the noodles aside. Crack the eggs and stir to break the yolk. Add a pinch of salt onto the eggs. Cover the eggs with the noodles. Add the chives. Once the egg has almost set (takes about 10-15 seconds), stir to combine. Take a quick taste. Add more salt or soy sauce if necessary. Serve immediately.