Crispy wings coated in a sticky, sweet, spicy & tangy sauce. Full of tropical Asian fusion flavor with each bite. A sure crowd-pleaser.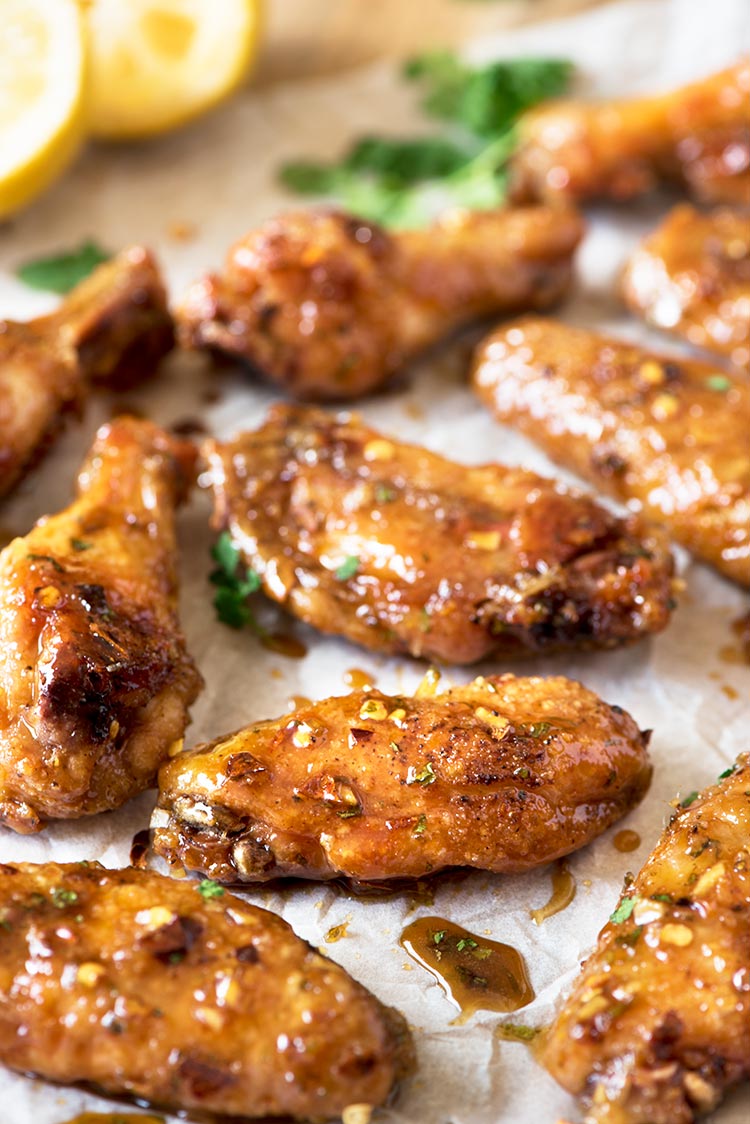 Marriage is a huge commitment. You're stuck with that certain someone FOR LIFE. No amount of Prince Charming good looks, Rapunzel with her golder hair singing "aah ah aah ah aaaaah, R.E.S.P.E.C.T or love is ever enough to justify the ability to live with that someone for the rest of your life.
Good looks and charms are doomed to dwindle as you age along with old, wrinkly and saggy skin.
Love and respect will find itself difficult to stay with all the farting and burping in front of each other, peeing with the door open, bad breathe in the morning, poop and period talks during mealtime, no more shaving, the weight gain and sticking up hemorrhoid medicine tubes up each other's asses.
Yes, shocking.
The true secret to successful marriage is undoubtedly food.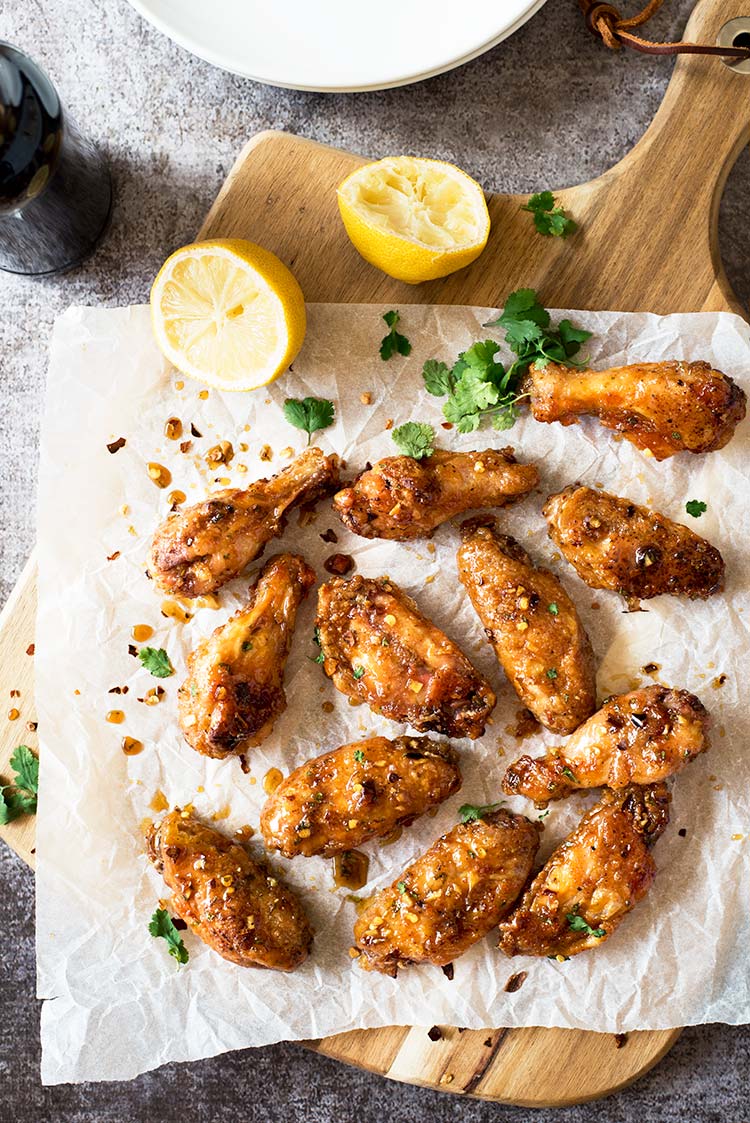 He loves white meat, you love dark meat.
She loves the crusts, you love the filling.
He loves stems, you love leaves.
She loves fats, you love leans.
Mr. V loves drumettes, I love wings.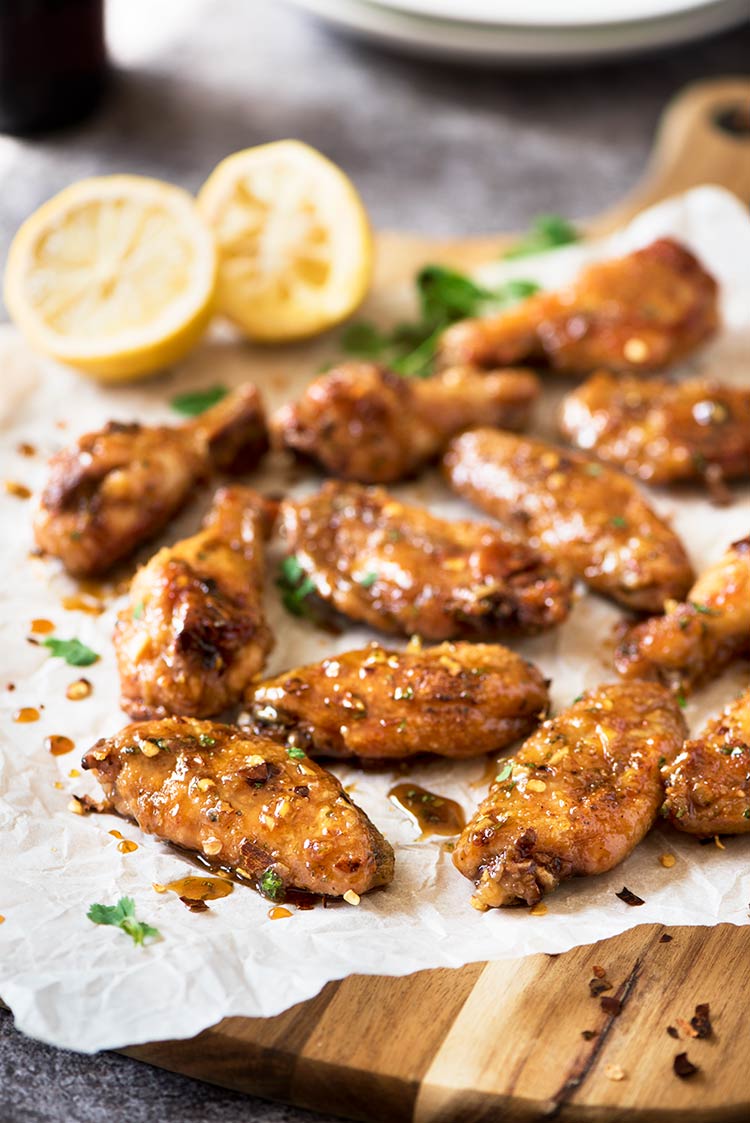 Favorites never change. They're permanent till 6 feet under. No one in their right mind is ever going to ask for white meat on their death bed if they've only loved dark meat all their life.
Opposing favorites = no fight. No fight = happy marriage.
Now that we all know the key to a successful marriage, let's move on to the sticky, sweet, spicy, tangy, tropical-ly, asian-y wings for a happy you and me.
These wings are coated in a mixture of flour, rice flour and cornstarch for maximum crispiness. They are then baked in a fiery 500 degree oven to crisp em up quickly. Yup. No frying involved. These beautiful crisp wings are then coated with a delectable, lip smacking, mouth watering sauce.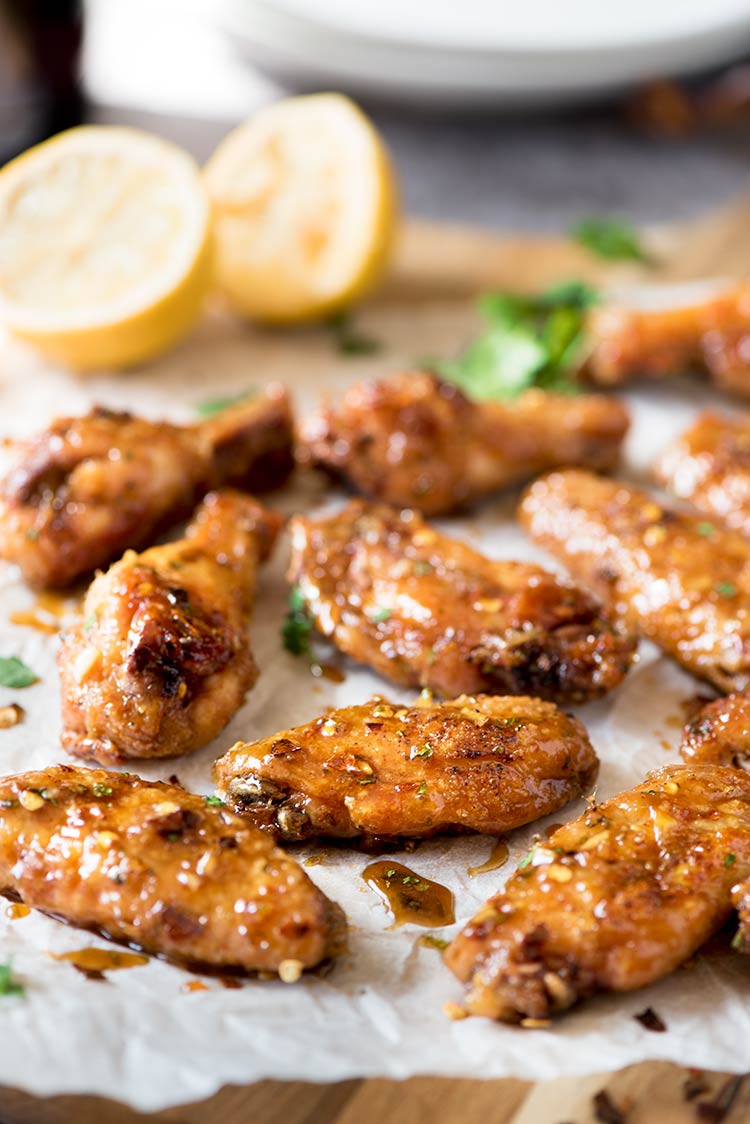 Go on… take a bite.
And if you haven't done so already, check out my last post Taiwanese Potstickers. Part thin & crispy, part soft & tender with a delicious pork filling inside. The textural difference of these potstickers will blow your mind.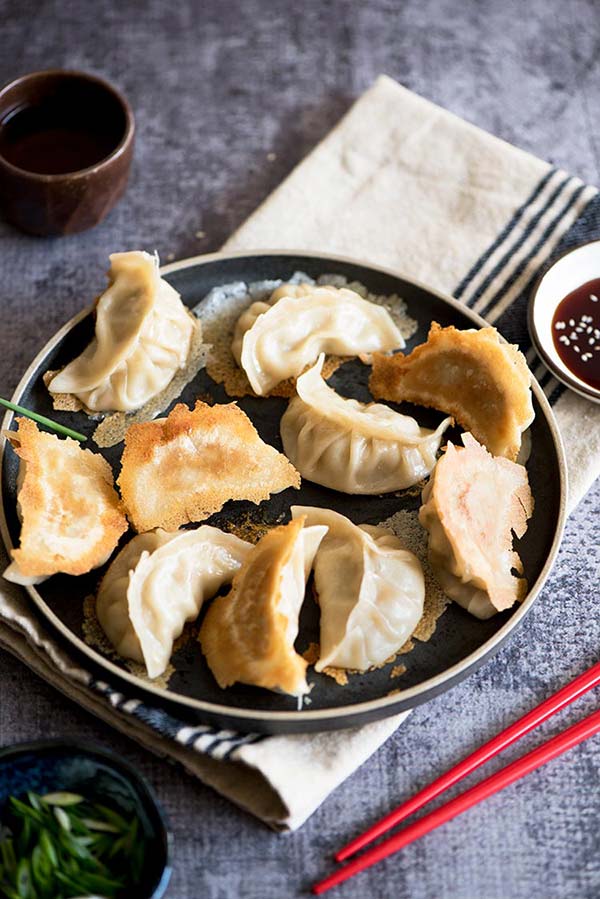 If you like what you see, don't forget to subscribe and follow me on Instagram, Facebook, Pinterest or Twitter to get the latest post updates. See you there!
What are the opposite favorites you have with your other half?
---
Asian Zing Chicken Wings
Asian Zing Chicken Wings. Sticky, sweet, spicy & tangy. Full of tropical Asian fusion flavor with each bite. A sure crowd-pleaser.
Author:
AiPing | Curious Nut
Ingredients
2.5 lb chicken wings or drumettes or both


Flour mixture
¼ cup all purpose flour
2 tbs rice flour
2 tbs cornstarch
2 tsp salt
1 tsp garlic powder
¼ tsp cayenne pepper
¼ tsp black pepper


Sauce
1 garlic clove, finely minced
¼" ginger, grated or finely minced
5 sprigs cilantro (stems and leaves), finely minced
¼ cup honey
1½ tbs lemon juice
5¼ tsp light soy sauce
1½ tsp coconut oil
1½ tsp sesame oil
1½ tsp chili flakes
1½ tsp water
1½ tsp cornstarch (or more)
Directions
Preheat the oven to 500 F.
In a shallow bowl, combine the ingredients for the flour mixture.
Roll the wings one at a time to evenly coat them with the flour mixture. Put the coated wings on a greased baking sheet. Spray the wings with cooking spray.
Bake the wings for 25-30 minutes.
In a small saucepan, combine the sauce ingredients (except the cornstarch) and put it to boil.
Once boiled, turn the heat to low and slowly stir in the cornstarch. Add more cornstarch if you like the sauce thicker (sauce will thicken a lil more once cooled).
Toss and coat the wings with the sauce in a large bowl. Serve immediately.
Notes
1. Yes, 500 F is high but baking the chicken wings at that temperature speeds up cooking the chicken while crisping them up at the same time. If your oven can't go up to 500 F, crank it up as high as it can and bake until brown and crispy.

2. You might think that to prevent soggy crust when baking, you'd want to place the chicken on a wire rack. However, when you put the on the pan, the pan becomes hot enough (like on the stove) that it beautifully crisps the skin.

3. Make sure chicken wings are in room temperature before baking.