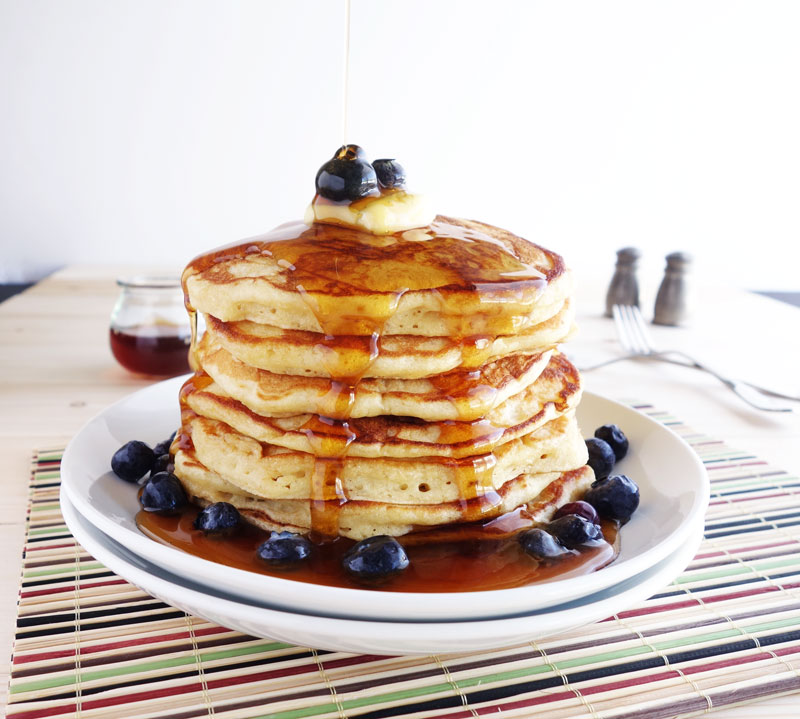 Read the story behind these delicious pancakes here.
Quick Recipe         Makes ten 5″ pancakes
what you need:
4 oz whole wheat pastry flour
(1 cup scoop and sweep)
4.25 oz all purpose flour (1 cup scoop and sweep)
1/2 tsp baking soda
1 1/2 tsp baking powder
1/2 tsp salt
1 3/4 cup whole plain yogurt + 2 tbs water, stirred
2 tbs oil (use a neutral tasting oil)
2 large eggs
2 1/2 tbs sugar
directions:
1. In a bowl, whisk the sugar and eggs together. Add in the oil, yogurt and water. Combine well.
2. In a large bowl, mix the dry ingredients (flour, baking soda, baking powder and salt).
3. Preheat a pan or skillet over medium heat (you may need to turn it down a lil if it gets too brown too fast later).
4. When the pan is almost ready, pour the wet ingredients into the dry ingredients. Using a silicone spatula, gently fold batter to combine. Do not over mix. You're aiming for a thick, lumpy yet light batter.
5. Lightly butter or oiled the pan. Pour 1/4 cup batter in. Gently help spread the batter with the back of the ladle. If your batter can spread itself easily, it is too thin.
6. When you start to see bubbles pop on the surface that leaves a tiny hole, use a thin, wide spatula to flip the pancake by briskly turning your wrist. Cook the second side about half the time as the first.
7. Enjoy hot pancakes with warm butter, maple syrup, strawberry syrup, fruit or nuts. Anything you desire really.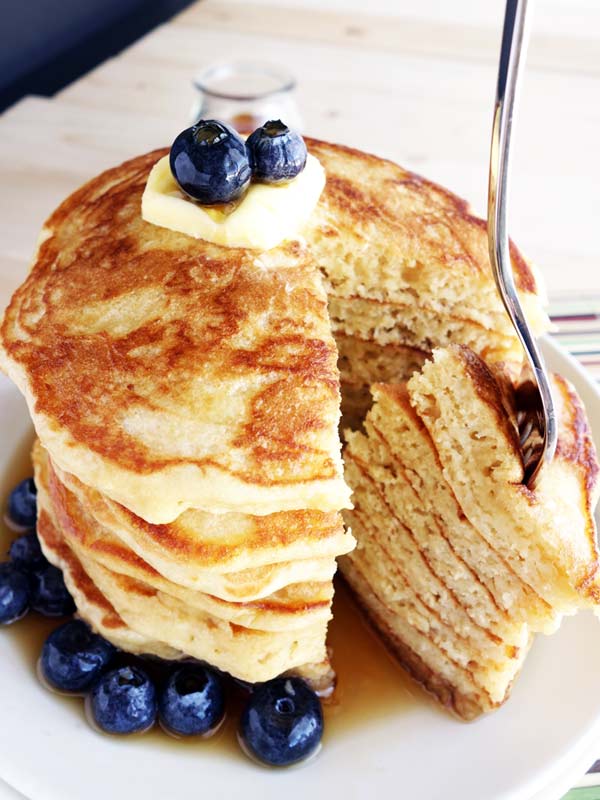 Notes:
1. If using low fat yogurt, you may not need to add the additional 2 tbs water. If using greek yogurt, you will add less yogurt and a lil more water.
2. The trick to these pancakes is to use whole wheat pastry flour
. It makes a lighter whole wheat product compared to regular whole wheat but with all the whole grain benefits. I've even made these using 100% whole wheat pastry flour and it was just as good but a tad heavier.
3. You can prepare the dry ingredients in advance and store in an airtight container. Just mix in the wet ingredients when ready to cook.
4. If you want to add in chocolate chips or berries, add them after you pour the batter onto the pan.
5. Keep pancakes loosely covered in a single layer on a baking sheet in an oven at 200 F to keep them warm while you finish making the rest.
6. If you're doubling this recipe, and if you will not finish making all the pancakes within 30 minutes, combine the wet and dry together for the second batch batter just before you cook them. This is because the baking soda and powder would start doing their job once they come into contact with the wet ingredients. The longer the batter sits, the less fluffy the pancakes will become.
7. Cooked pancakes can be stored in the refrigerator for a few days or in a freezer for a few months.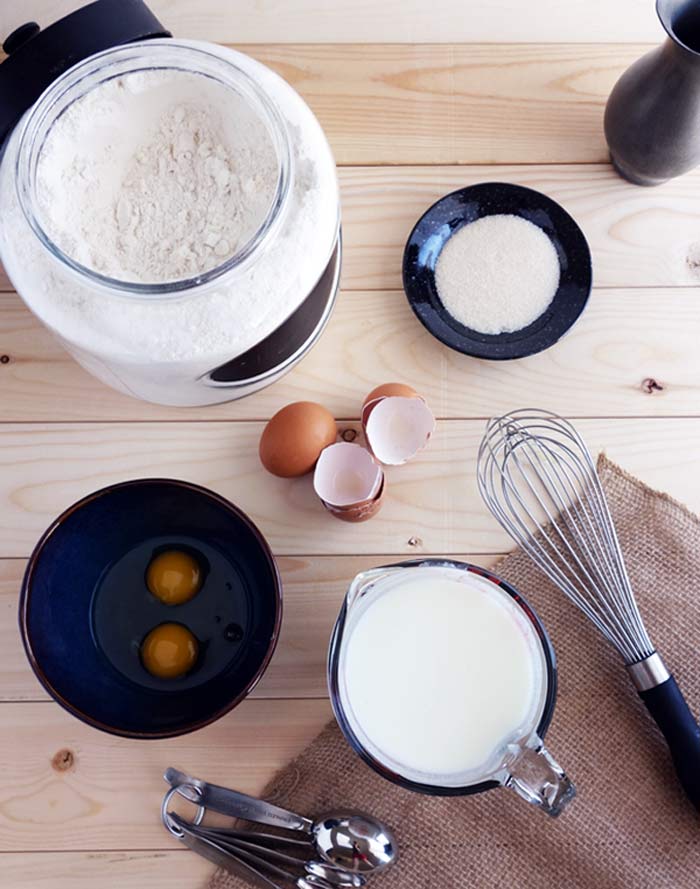 Disclaimer: This post contains affiliate links.
Have you ever had yogurt pancakes before?