Last Thursday, Mr. V and I had some friends over for dinner. One of the guests who came was one of Mr. V's instructors in USC who helped Mr. V tremendously especially for his 65-piece orchestra recording @ Warner Bros Studios. He practically saved my hubby's ass.
When he found out I was a Malaysian, he couldn't stop mentioning Nasi Lemak. How quaint that he loves what I love. I was ecstatic that I found another legitimate reason to make Nasi Lemak (not that I needed any, but it's good to have one).
We had 6 guests over but I cooked food enough to feed 15… maybe 20 people. Suffice to say, Mr. V and I spent the next three days eating Nasi Lemak for every meal. Not only did my heart leap with joy for three days, it probably skipped a few beats here and there with all the coconut milk rice and sambal that I was (happily) stuffing myself with.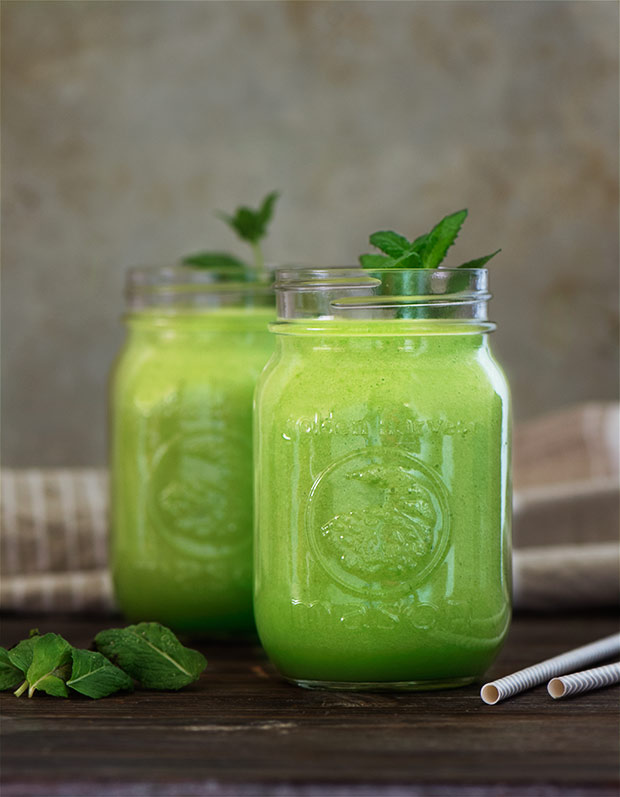 On the fourth day, I had to put a stop to this craziness. I packed the remaining food and shove them into the back of the freezer. Yes, there still was plenty left. And no, my freezer is not humongous. I could totally still see the bags. Nevertheless, I vowed not to touch it for at least the next 7 days. Ok fine. Maybe 8.
I presumed somehow my body sensed that the Nasi Lemak was put away. It finally felt sane enough to give me a big whopping craving for a green drink.
My mom used to make a green juice for the family when I was young. I don't have a juicer now. But I do have a Vitamix. I wanted to see if I could turn the juice into a smoothie version.
Nope. It was horrendous. The fibrous texture to the drink was a little too much for me.
So I dug in my freezer whilst trying to ignore that bag of Nasi Lemak. I found some frozen bananas and pineapples and added some in. Whadaya know. The banana added creaminess and made the 'fiberish' feeling less pronounced and the pineapple added extra sweetness to the smoothie. Perfect.
It was no oreo chocolate milkshake. But it was delicious for a green smoothie and my body desperately needed one.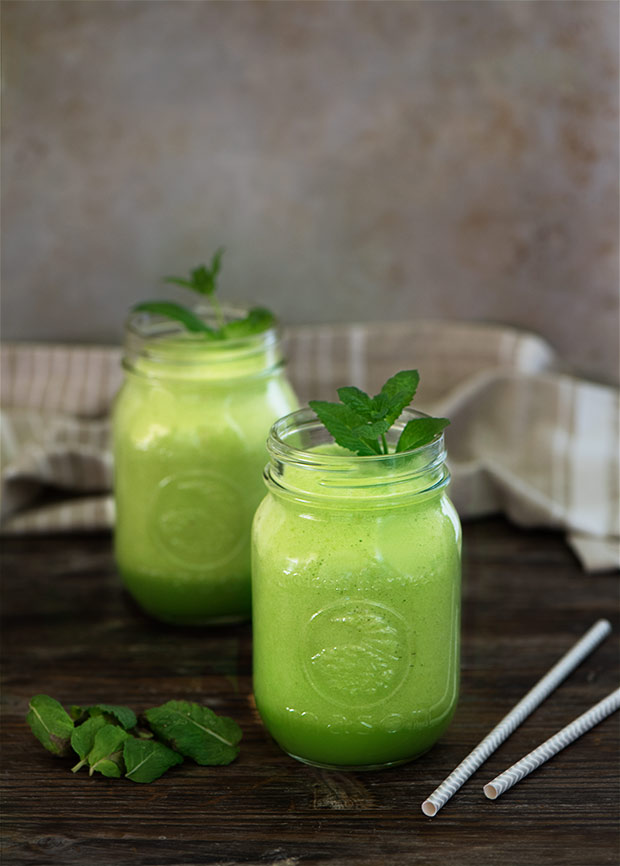 Tips:
1. If you are not a fan of raw celery, omit it or you're going to hate this.
2. If your purpose is to truly cleanse your system, omit the sweetener.
3. If you don't have almond milk, add a handful or two of almonds and 1 cup water.
4. Add more almond milk or water for a thinner smoothie.
5. Add more banana for a thicker smoothie. If you have mango or avocado on hand, they too can help thicken the smoothie beautifully.
6. Add more or less of the lime juice for tartness.
7. Add other green fruit to help with sweetness if you have them. Eg. Kiwi, green grapes..etc. If you use a red or blue colored fruit, the color's going to look very unappealing. Stick to green or neutral colored fruit. Unless color doesn't matter to you.
8. Ommph the smoothie by adding some chia seeds or flax seeds.
You're a smoothie lover, I presume. Yes? You're going to love this Orange Avocado Green Smoothie. It's creamy, super delicious and good for you. You could also click on the beverage link at the top of the page to explore other delicious smoothie recipes.
Also, if you haven't already, check out my last post Blueberry Lemon Poppy Seed Muffin. Ultra moist, full of lemony flavor with burst of little poppy seeds & juicy, sweet blueberries muffin.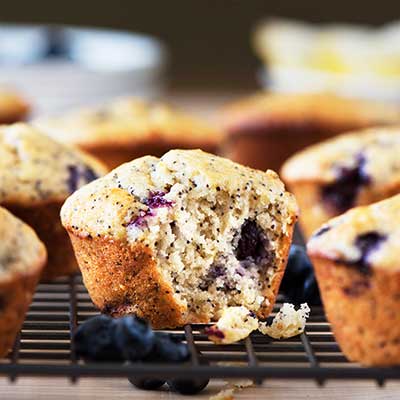 PS: I love Nasi Lemak to death. You can tell by seeing that half the content of a post on green smoothie is not really about the smoothie at all but about Nasi Lemak.
Have you had something for 3 straight days and then have a craving for something from the other extreme side of the spectrum?
---
Green Apple Cucumber Smoothie                   Makes 4 cups
what you need:
2 green apples, cored
1/4 hothouse cucumber (or other cucumber)
1 stick celery
1 cup frozen pineapple
1 large frozen banana
1 cup almond milk
1/2 – 1 tsp lime juice
1-2 tbs sweetener of choice (optional)
direction:
Place everything in a high powdered blender and blend until smooth.