Mouth watering pickled vegetable with the perfect balance of spicy, sour & sweet infused with aromatic spice paste. So appetizing & addictive.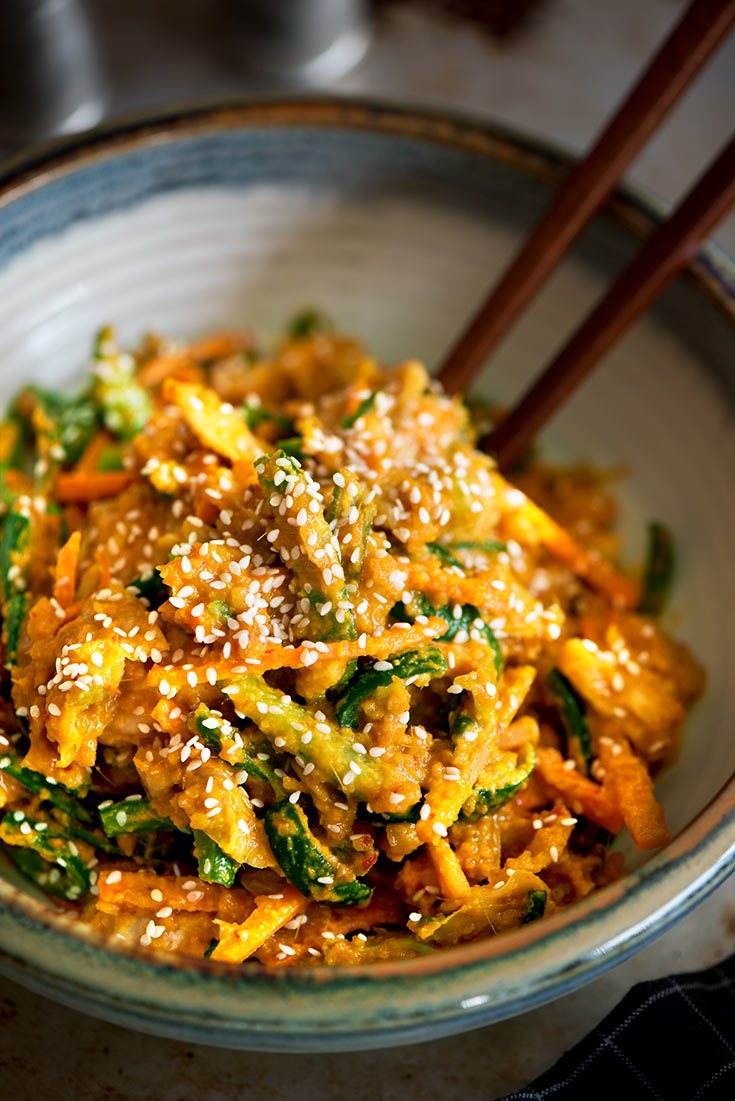 Acar, pronounced "ah char" is a popularly loved pickled vegetable in Malaysia that acts as a condiment or side. Or if you're me, you'll eat it out of the jar and go "Oh my god", and then eat and praise God, eat and praise God. Yup.
It's mouth watering with the perfect balance of spicy, sour and sweet. It is infused with an aromatic spice paste and finished with toasted ground peanuts and sesame seeds. It's so appetizing and addictive and can be enjoyed with most Asian dishes like grilled fish, fried rice or satay.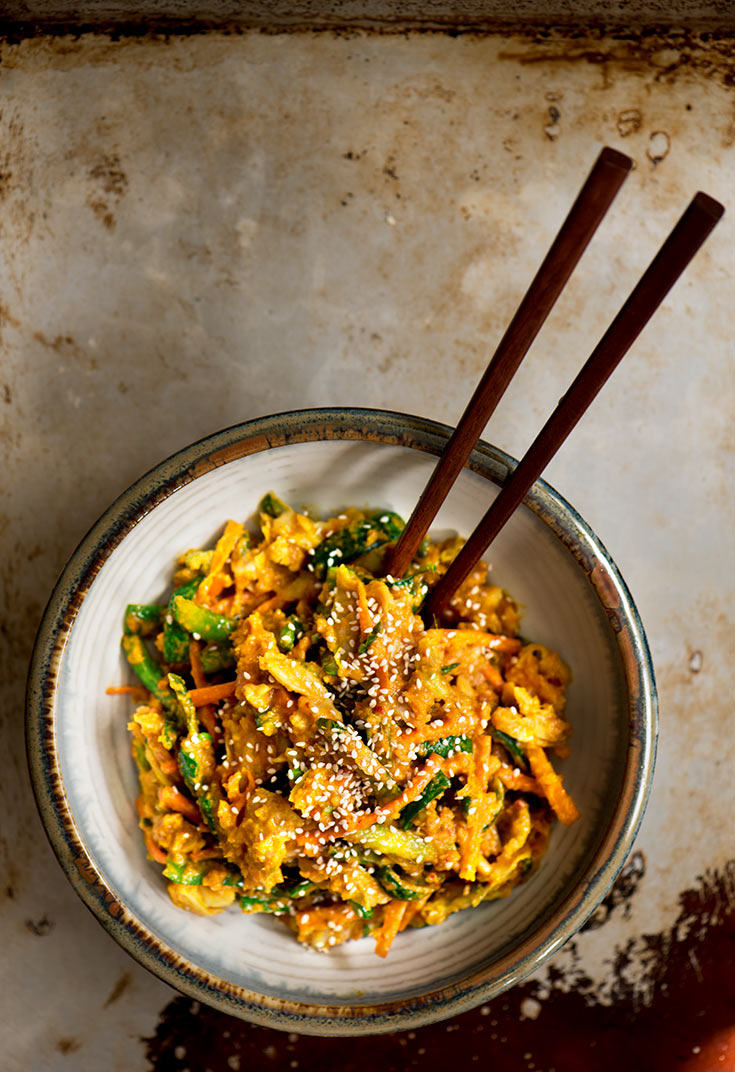 Some mentionables:
Vegetables
Use whatever makes you happy. Pineapple, cauliflower or even green mango or papaya is fine too.
It's imperative to ensure that the moisture from the vegetables is first extracted so that the end result doesn't yield a watery mess. Also, some people choose to blanch the vegetables beforehand while I prefer them raw.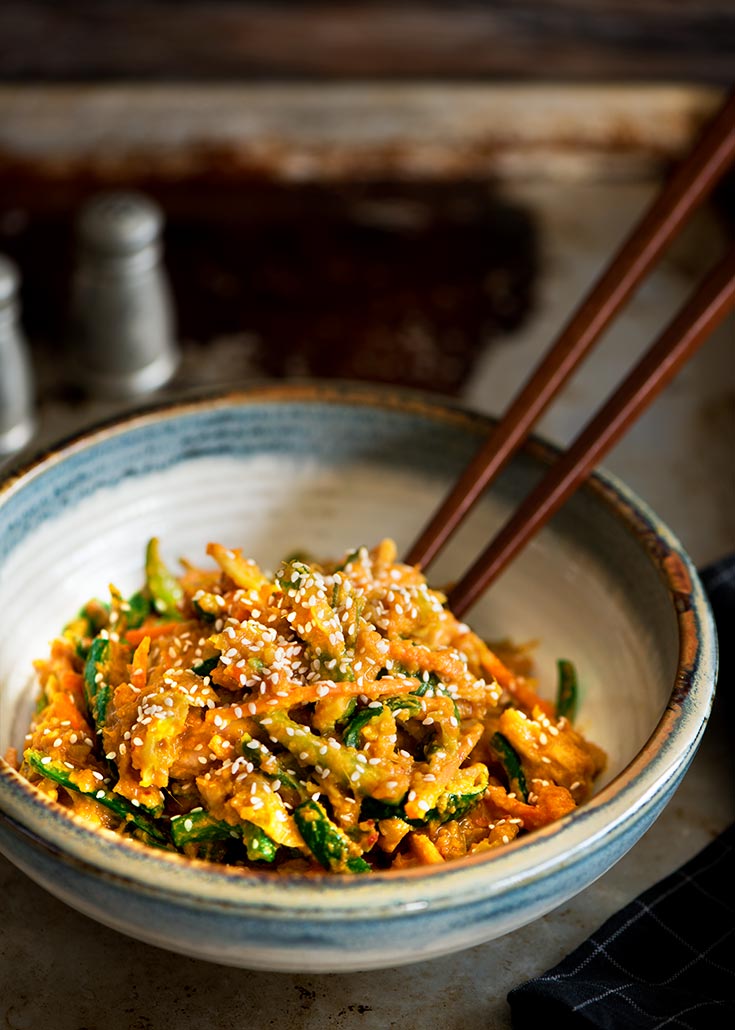 Spice Paste
If you're well-accustomed to Malaysian curries or traditional Malay dishes, you'll know that the base of all that goodness is a spice paste (called 'rempah' in Malay). It's not terribly difficult to make once you get the hang of it. It's really just blending and then 'toasting' the paste in oil until it's fragrant.
Malaysians love their fermented shrimp paste (belacan) but I know for a fact that many do not get that same high as we Malaysians do (Yes, you Mr. V!) with this pungent smell and taste. If you're not too comfortable with it, just omit it.
Galangal (blue ginger root), candle nuts and shrimp paste can be found in most Asian markets (especially Thai markets). You can replace candle nuts with macadamia but it will not taste 100% the same.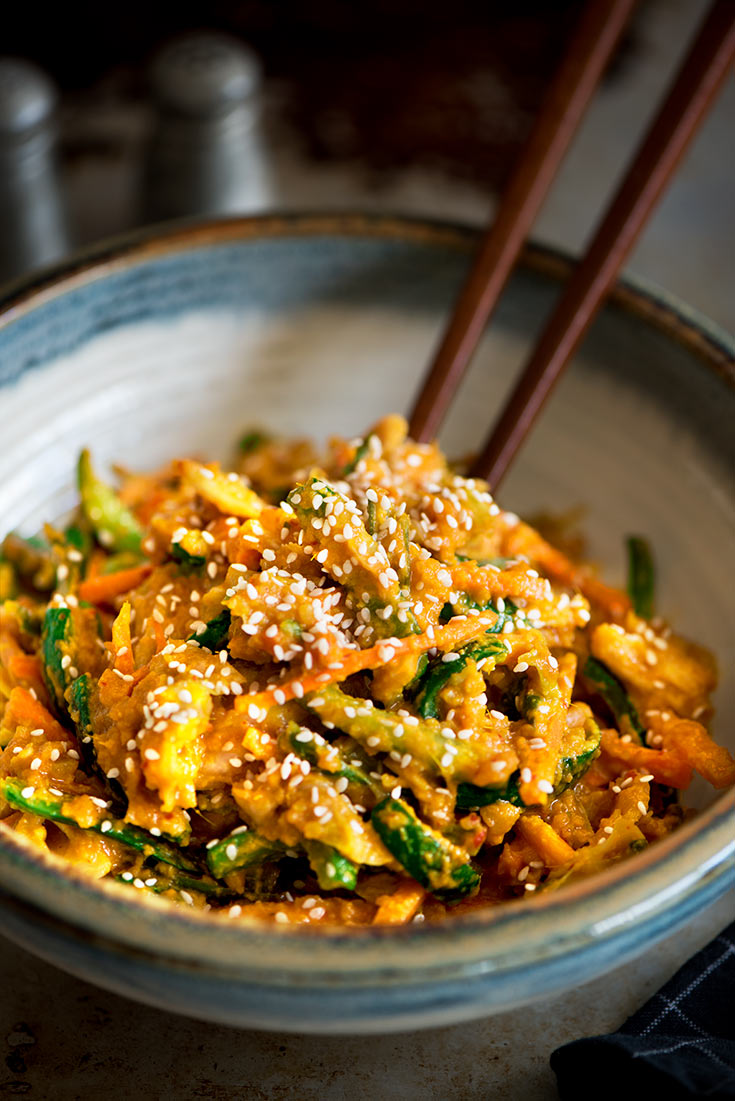 As with most recipes, there are many variations of Acar. Some include a certain ingredient, while others don't. There are also different degrees in spice, sour and sweet levels. So, taste and adjust seasoning according to your preference.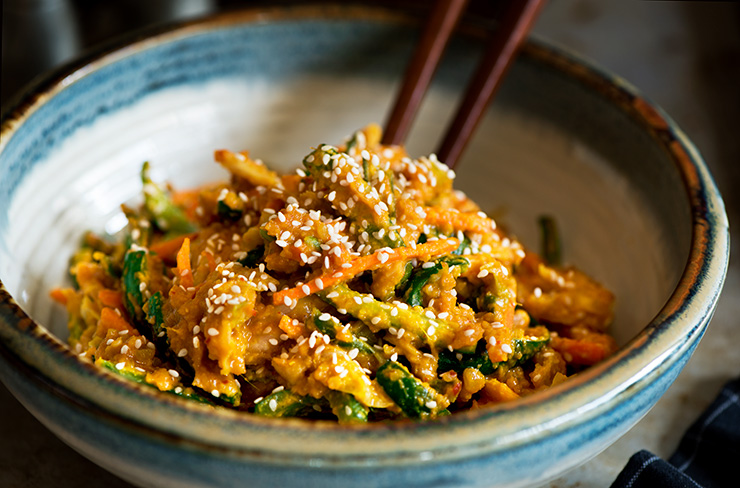 My favorite pair for this dish is Nasi Lemak. Fragrant coconut rice with sambal (a spicy sauce), eggs, cucumber, crispy anchovies & peanuts and a special crispy curried fried chicken. Very Malaysian!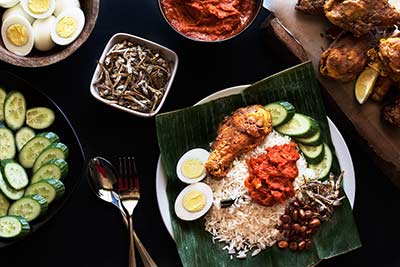 Also, if you haven't already, check out my last post Spicy Pumpkin Potato Croquettes. Crispy on the outside, soft on the inside filled with plenty of spiced up mashed pumpkin and potato. A sure crowd-pleaser appetizer.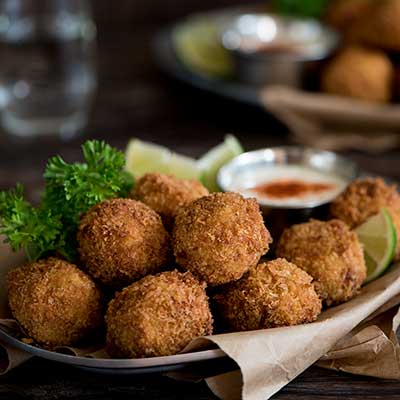 If you like what you see, don't forget to subscribe and follow me on Instagram, Facebook, Pinterest or Twitter to get the latest post updates. See you there!
---
Acar (Spicy Malaysian Pickled Vegetable)
Mouth watering pickled vegetable with the perfect balance of spicy, sour & sweet infused with aromatic spice paste. So appetizing & addictive.
Author:
AiPing | Curious Nut
Recipe type:
Side or Condiment
Ingredients
5 French beans (or long beans), cut into 2" length
3 small carrots, julienned
5 Persian cucumbers, deseeded and julienned
⅓ small cabbage, roughly chopped
2 tsp salt
2 tsp sugar


Spice Paste
10 shallots (short variety)
1½" galangal (blue ginger root)
1 stalk lemongrass, white part only
4 Fresno chilies (deseed half for mildly spicy pickle)
6 candle nuts
½ tsp belacan, shrimp paste in block form (optional)
3 tbs oil


2-3 tbs white vinegar
7-8 tbs brown sugar
Salt to taste
¾- 1 cup unsalted roasted peanuts, roughly ground
¼ cup sesame seeds
Directions
In a bowl, add the French beans, carrots, cucumbers, cabbage, salt and sugar. Toss to combine well. Let sit for 1 hour. This is to extract moisture out from the vegetables and keep them crunchy. Rinse the vegetables and drain.
Use a paper towel dab dry them as much as you can. Spread them on a wire rack set on a baking sheet and place the sheet in the oven at the lowest setting and 'dry them' further for 10-15 minutes; stir occasionally.
Blend the ingredients for the spice paste. Over medium low fire, fry the paste for 10 minutes until fragrant. If the paste becomes too dry, add oil or water 1 tbs at a time. Add the vinegar, sugar, and salt. Stir and bring the mixture to a boil. Remove from heat. Add the peanuts (more or less depending on how thick or thin you want the sauce to be). Taste and adjust seasoning until you reach your preferred balance of sour, sweet, savory and spicy.
Add the vegetables to the sauce and sprinkle the sesame seeds. Mix and let cool. Store in a clean airtight container in the refrigerator. Best to enjoy after 3 days when the flavors have developed more. As sides, they go perfectly with coconut rice dishes (like Nasi Lemak) or any Asian meal really. This can be kept in the refrigerator for a month.