Couple weeks back, Mr. V and I went to our very first night market….. in L.A. Well, technically, it was in Arcadia (about 20 miles east of L.A.). And it's not like they have night markets every night. It's not even every week nor every month. It's kind of a once a year thing. It was our first, but could very well be our last night market this year.
Me growing up in Malaysia and Mr.V in Taiwan, going to night markets was a norm for us. Almost every neighborhood has at least one night market. So the only time Mr. V and I are deprived of night markets is when we're in the U.S.
626 Night Market was the name of this night market. It was held at Santa Anita Park in Arcadia. Apparently, it's the largest Asian-themed night market in the United States. There were plenty of food, merchandise, crafts, arts, games, music and entertainment.

What's a night market without games, right? But then again, Mr. V and I rarely play them now. Although I've won my share of huge soft toys at night markets, I still think that they're somehow rigged. Like it's very difficult to win. I have trust issues.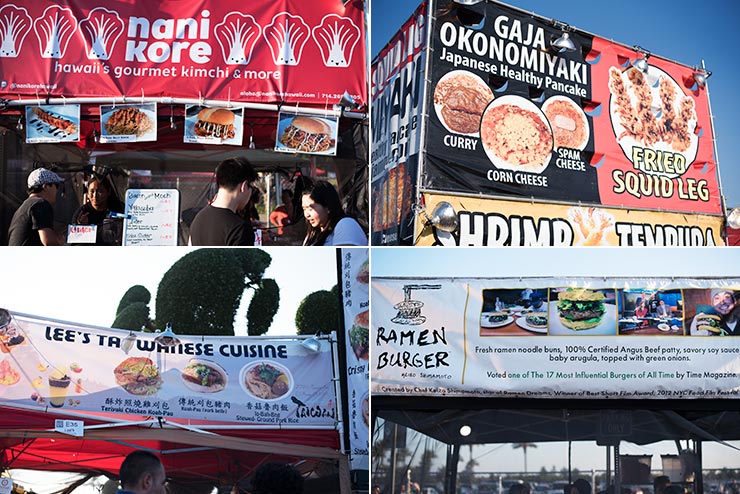 Above picture shows a few of the many unique food vendors at the night market. I wanted to try the Ramen Burger but the lines were way too LONG.
One advantage of this night market compared to the other ones I've been is the wide array of cuisines you can find. From Asia we have Chinese, Taiwanese, Thai, Vietnamese, Malaysian, Singaporean, Indonesian, Korean, and Japanese cuisine. Then, there are also Western, Mexican, Italian and Middle Eastern food. If you sample every single food at this night market, let's just say you're tummy's going to have a jolly good time later.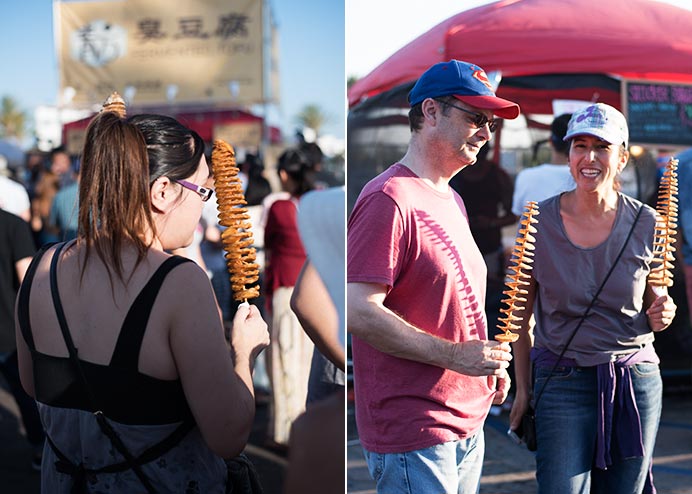 I didn't plan to eat these potato spiral things, so I captured other people enjoying them instead. There were several vendors making these and they were selling like hotcakes.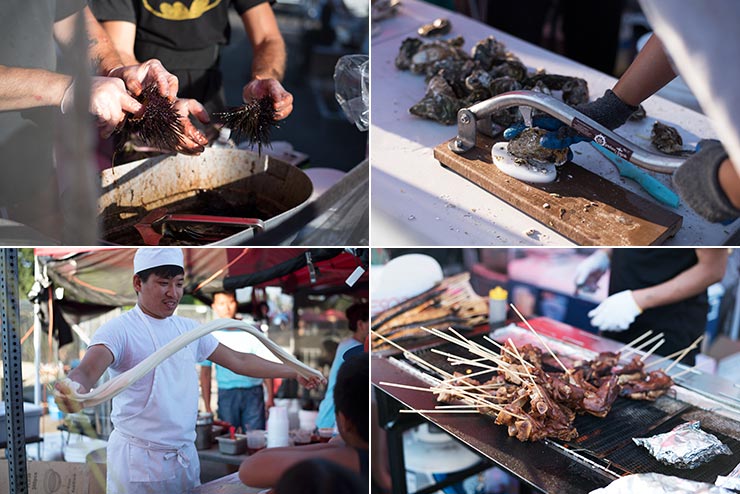 Raw sea urchins, grilled oysters, hand-pulled noodles and pork feet on sticks were among the more interesting things found at the night market. No, I didn't try any of them (except the noodles).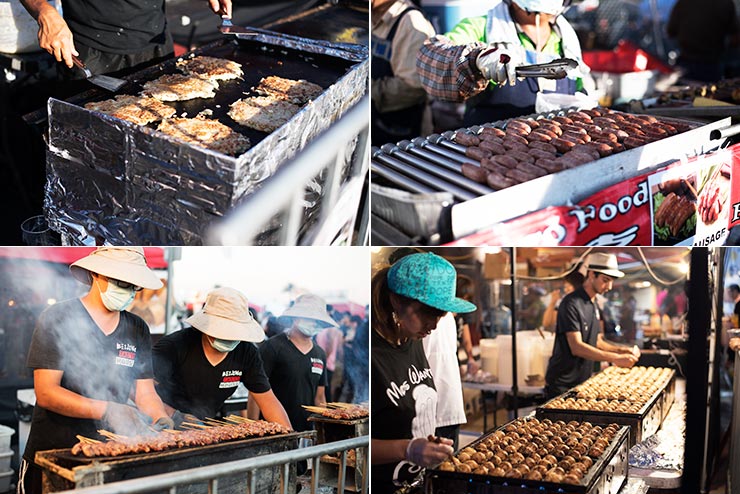 Some 'more common' food sold – Okonomiyaki (Japanese pancake), Taiwan sausages, Chinese barbecue and Japanese Takoyaki. These do not represent the variety of food sold there at all. There were just too many to capture.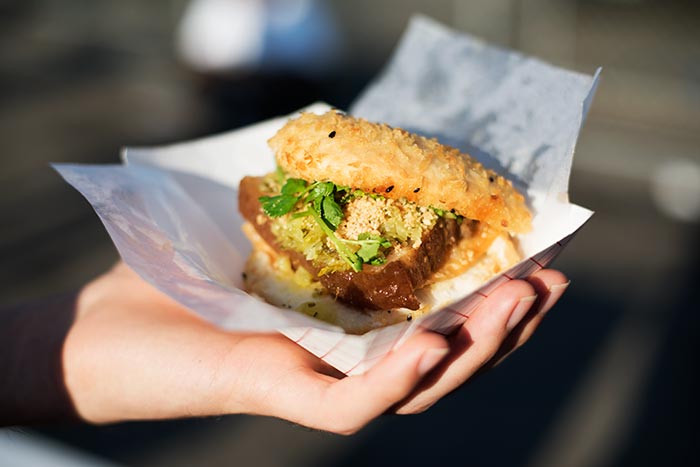 And if you were wondering what Mr. V and I chose to sample, we had steamed (then fried) mantou with pork belly and some grilled meat (below). We sampled other food stuff but gobbled them up before I remembered to take a picture.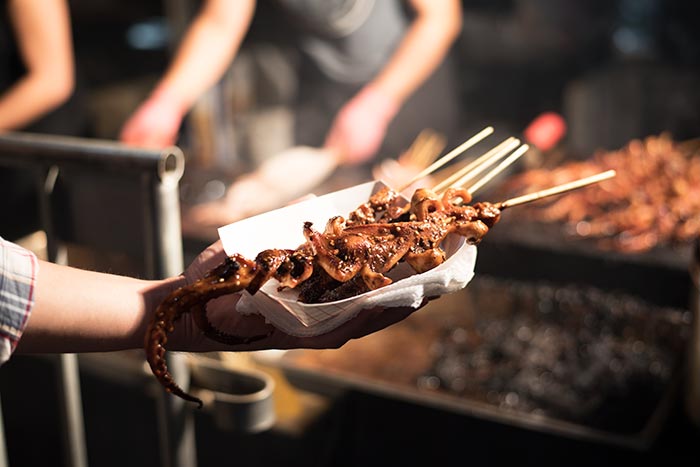 All in all, it was a fun day/night spent. It brought back tons of memories of night markets in Malaysia and Taiwan. It has also inspired me and gave me ideas of what to cook up next. Stay tuned!
PS: If you're in LA or coming to LA on Labor Day weekend, there is one last night market event for the year. Parking is free but you have to pay $3 per person for admission. Children 6 and under get to go in for free. Don't miss it!