Larchmont Farmer's Market, Los Angeles
Sunday: 10am – 2pm
This was not my first farmer's market but I felt compelled to bring the camera and snapped some pictures just because it's so freaking near my apartment.
If I had ran there, it would have taken me max 10 minutes to reach. Of course that would be a bad idea as I'd be sweating profusely, panting away and regretting the decision for I'd have no idea how to get back lugging all the stuff I just bought.
Point it… it's within a one mile radius from my place. So, for that, it deserves some recognition.
First things first.
It's small.
If you brisk walk through the place, you'll be done in 30 seconds.
But then again, small is good. People there are super friendly. Ask questions and they'll take their time answering them. They provide plastic bags but Mr. V and I brought our own. Parking isn't too bad as they're plenty of parking around the block. A short walk is required which is fine.
They have a good selection of produce there. At least the non Asian produce. Heirloom tomatoes, corn, all sorts of berries, a variety of stone fruits, and plenty other fruit, greens and herbs.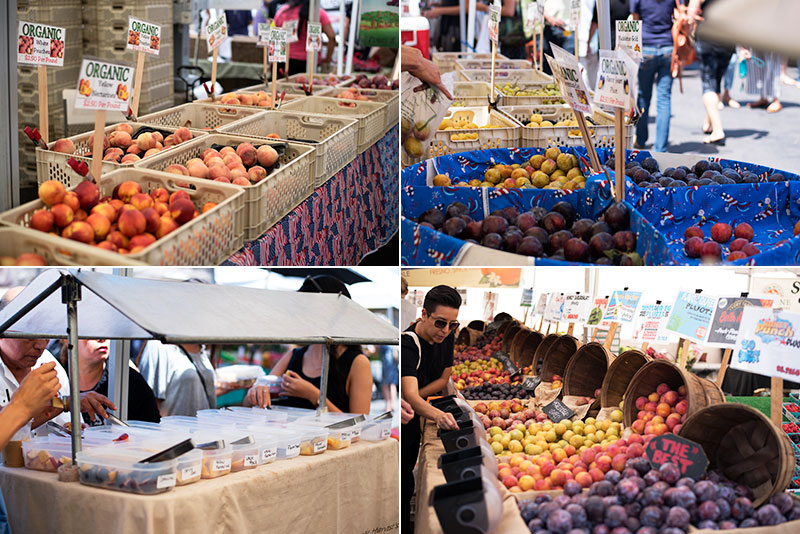 What I like is that you can sample most everything. Containers of samples are available. There was one vendor who even cut his fruit right there for us to try without the obligation to purchase them. I think I ate the most delicious plouts and white peaches ever. Honestly, if I had eaten everything possible, my lunch would have been completed by the time I was done shopping.
I like the idea that you can buy salad in whatever quantity you'd like. The downside is that they were 3 times more expensive than Costco's. Big downside, I know.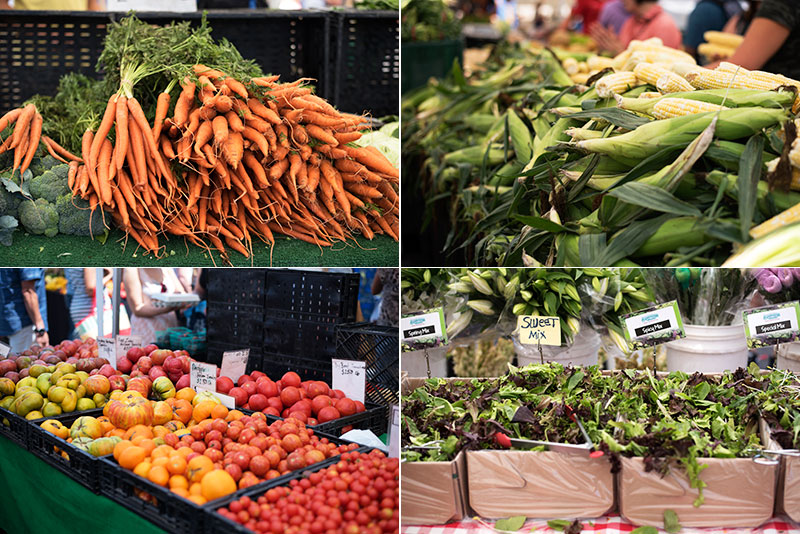 There was only one vendor who sold some Asian greens. We bought some sweet potatoes leaves and water spinach. We also accidentally bought what we thought were some wild vegetable but turns out they were bitter gourd leaves. Yes, we only found out after we have cooked and tasted them. It was way too bitter to consume.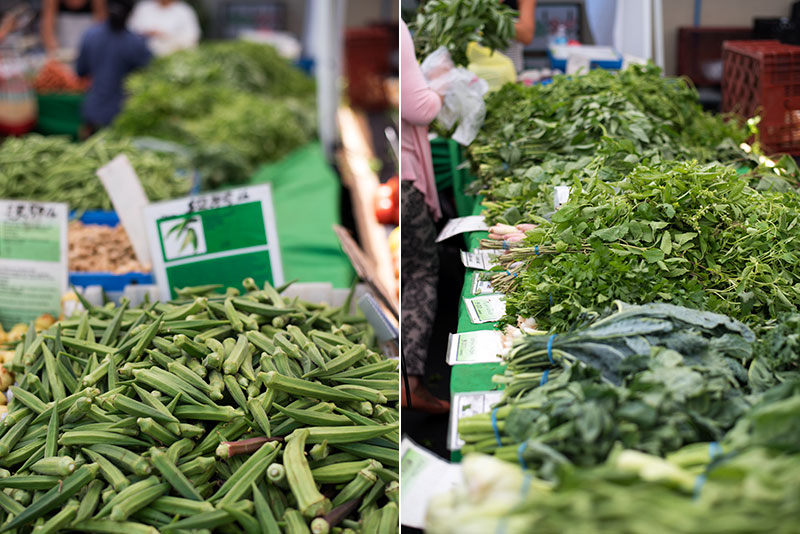 Mr. V and I usually buy our fruit from Whole Foods. Most of them are organic. So imagine my delight when the I found that the organic fruit in this farmer's market are not only cheaper, but they are more delicious. And like I said, you could sample them first.
We sampled some of their dips and spreads. They were amazing. We've not tried the wide variety of breads, cheese, flavored nuts or dried fruits but they looked really good. Mr.V had his eyes on juice as usual. They even sell seafood. Pretty nice. There were also gourmet oil and vinegar, flowers and plants, handmade jewelries, and all sorts of other arts and crafts.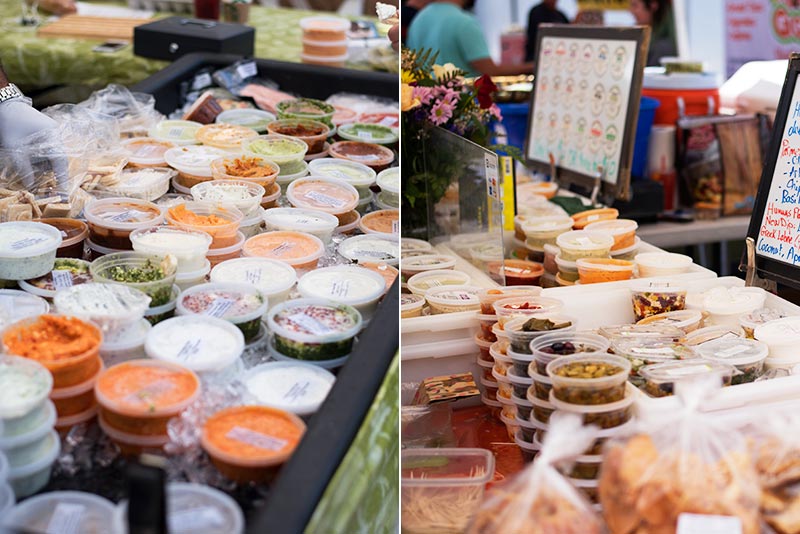 As for ready-made food, there was only chicken and tamales. We tried both and didn't necessarily love them.
And if you're done with the farmer's market, there's plenty of restaurants, cafes and cute little shops nearby for you to explore. A friend of mine (who's a vegan) swore the best vegan cake in town is there.
All in all, quaint lil place which we will definitely continue to visit. I finished the trip with my first encounter with a pomegranate tree.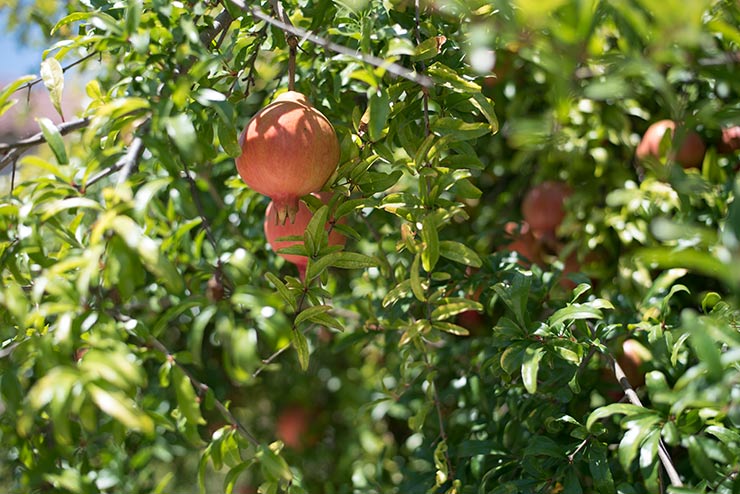 Have you been to Larchmont Farmer's Market? What did you think about it?