Juicy spicy, savory and sweet marinated pork shoulder steaks… beautifully charred and topped with sweet and sour pickled daikon and carrots smack between two heavenly soft and fluffy rolls.
I love sliders.
Sliders are great…. because sometimes burgers can be too big for my small mouth.
Sliders are awesome….. because you can trick your mind into thinking that you're tricking it into thinking that you're actually not consuming a lot. Yes. Double tricking.
Sliders are just plain cute. Cute things are hard to say no to. Like mini chocolate cakes.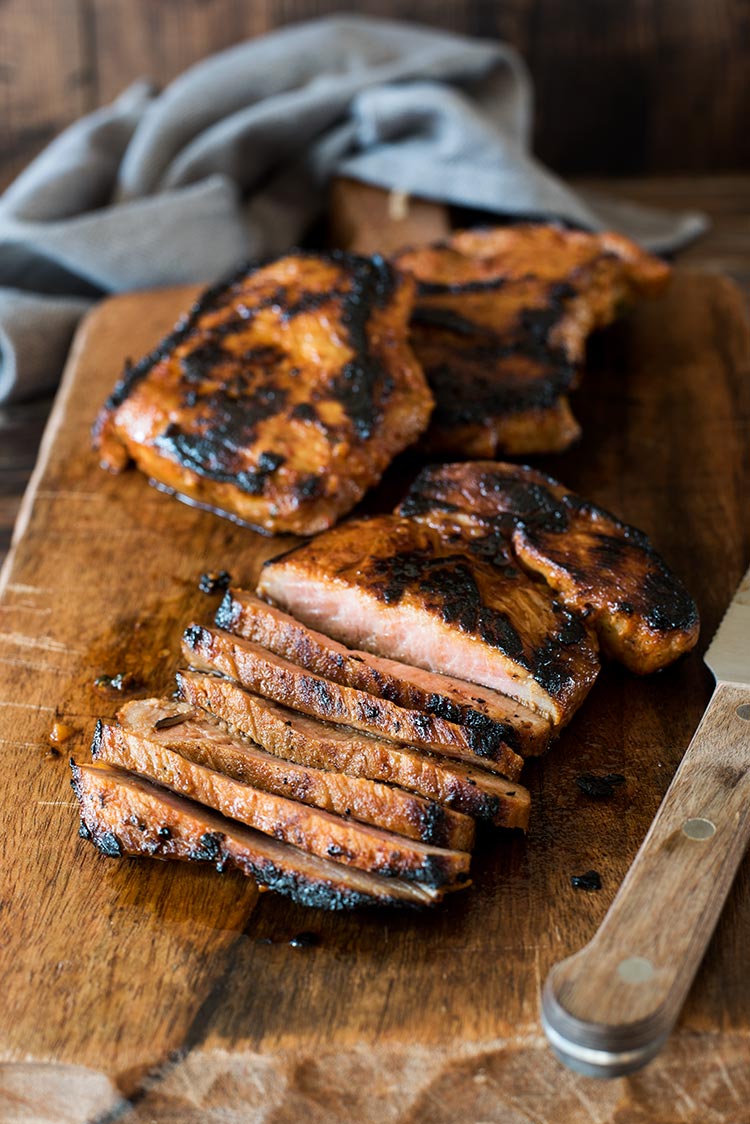 Pork chops are a norm but I've never tried pork shoulder steaks before.
Bite after bite with all the fat from the steaks in my tummy didn't help an ounce in keeping me standing strong against being totally blown away.
Because of its beautiful marbling, it yields really tender and juicy and flavorful steaks. So so good.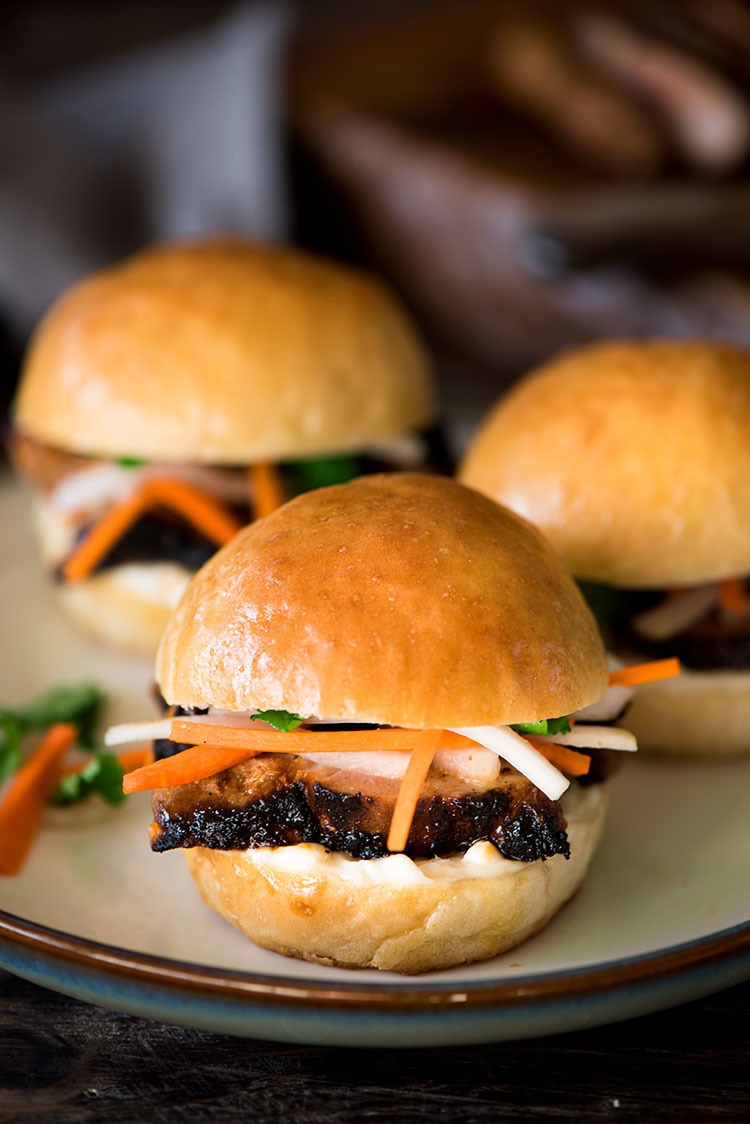 These flavor packed sliders are just perfect as appetizers or as an entree… or just as snack. Hourly snack, that is. The richness from the tender and juicy pork is beautifully balanced with the lightness of the crisp pickled vegetables.
Ah… life is good.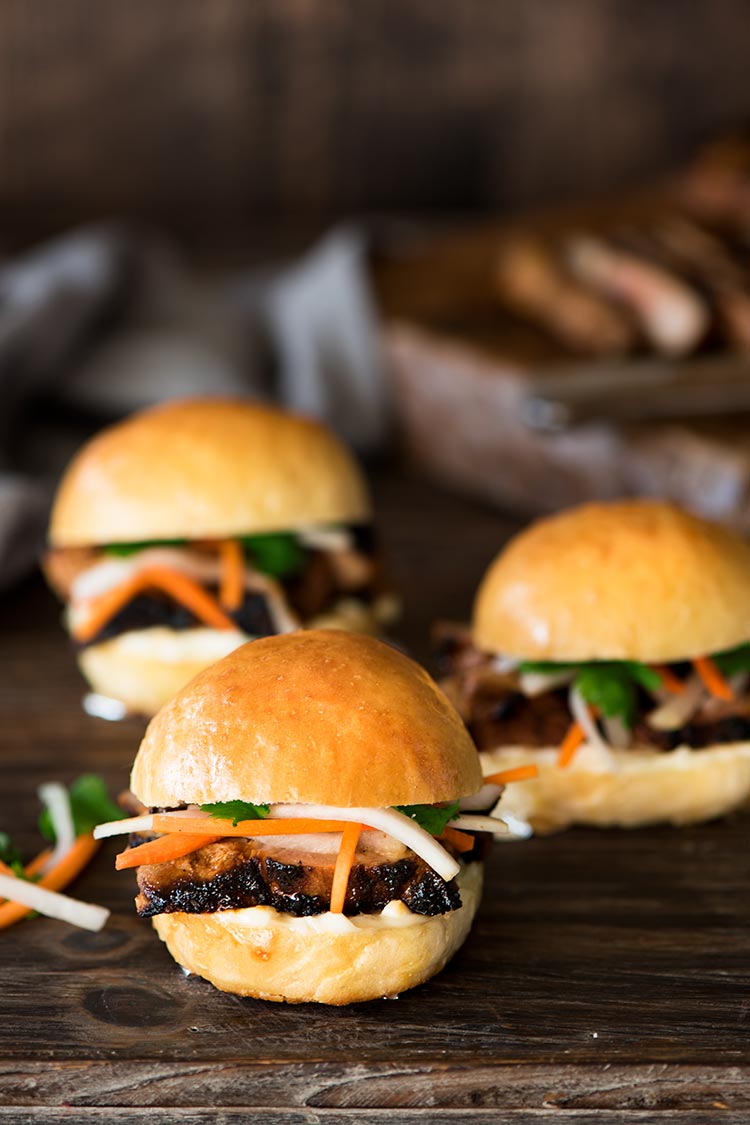 Love Asian-ish sandwiches? Then you're going to love this Pork Belly Mantou. Melt in the mouth pork belly stuffed in soft, fluffy mantou (buns) with sweet & spicy chili sauce & crunchy sour pickled mustard greens.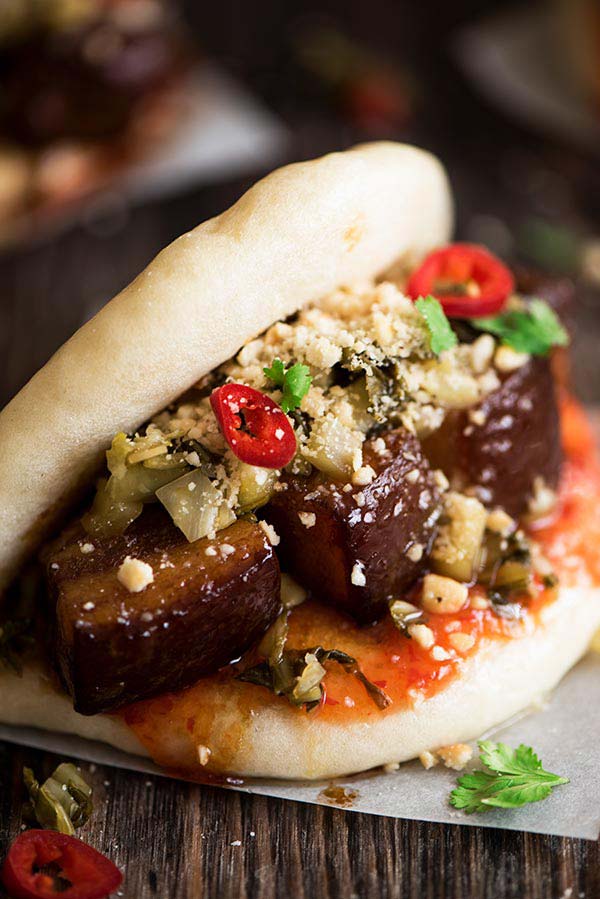 Also, you haven't already check out my last post. Taiwanese Braised Pork Over Rice. Taiwanese comfort food at its best. Melt in the mouth pork braised in a gorgeous thick sweet & savory sauce. So addictive you won't be able to stop eating.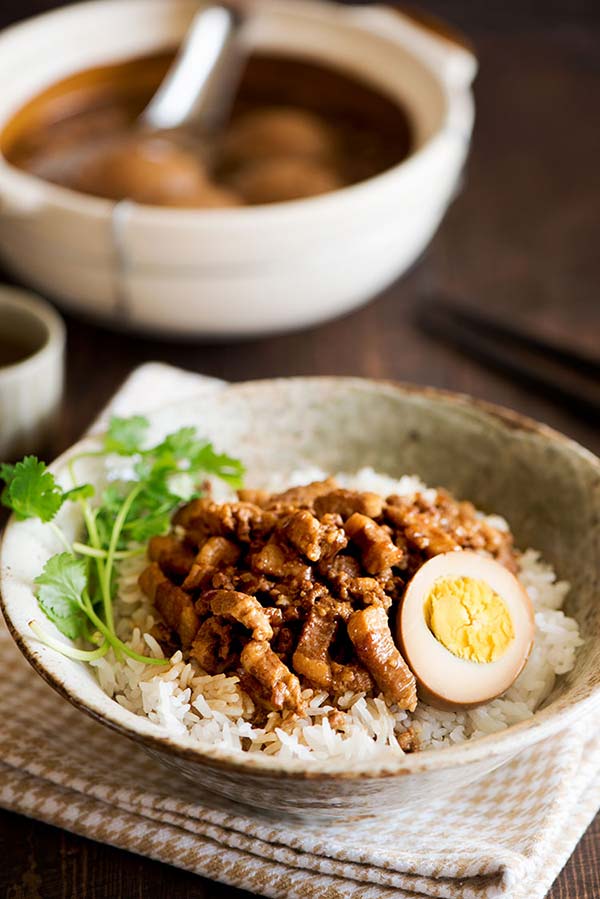 If you like what you see, don't forget to subscribe and follow me on Instagram, Facebook, Pinterest or Twitter to get the latest post updates. See you there!
Have you ever successfully tricked your mind into thinking something you want it to?
---
Gochujang Pork Steak Sliders
Author:
AiPing | Curious Nut
Ingredients
1 lb pork shoulder, cut into ¾" thick


Pork Marinade
4 garlic cloves, finely diced
½" ginger, grated
3 green onions, finely chopped
2 tbs Korean gochujang sauce (see notes 1)
2 tbs soy sauce
2 tbs rice vinegar
2 tbs honey
1 tsp sesame oil
½ tsp salt
½ tsp black pepper


Pickled Vegetables (made at least 3 days in advanced)
1 cup julienned daikon (white radish)
1 cup julienned carrots
1 tsp salt
½ cup rice vinegar
¼ cup water
3 tbs sugar


8 warm dinner rolls (click here for the best rolls recipe ever)
Japanese mayonnaise (see notes 2)
Cilantro
Sliced jalapeno or Fresno chilies (optional)
Directions
Pork
Combine the ingredients for the pork marinade and marinate the pork for 2 hours to overnight.
Remove the pork from the marinade and bring pork to room temperature (about 30 minutes on the counter).
Heat a large pan over medium high heat. Add 2 tablespoons butter (or regular oil). Lightly sprinkle both sides of pork with salt and black pepper.
When the pan is hot, add the pork. Sear for 2-3 minutes until charred to your liking. Flip and sear another 2-3 minutes or thermometer inserted into the thickest part of the pork reads 140 F (for medium well). Remove pork and let rest for 3 minutes before slicing. The residual heat will increase the temperature to 145 F - 150 F. f the pork is charring too much and isn't done, decrease the heat a tad.
Pickled Vegetables
Sprinkle salt on the daikon and carrots. Gently toss and let sit for 20 - 30 minutes. This is to extract water out of the vegetables so they stay crisp. Rinse the vegetables under cold water and drain. Place them in a clean bottle.
Combine the rice vinegar, water and sugar. Stir until sugar has dissolved. Pour over vegetables. Push them down a little so that they're submerged in the liquid. Refrigerate for 3 days to 1 week before consuming.
Assemble
Slice the rolls in half and spread some mayonnaise on the buns. Add slices of meat, top with pickled vegetables, cilantro and chilies (if using).
Notes
1. Gochujang sauce is a savory and spicy Korean red pepper paste. You can easily find this in most Asian Markets.

2. Japanese mayonnaise can be found in most Asian markets. It tastes different from the western mayonnaise. If you can't find this, replace with ¼ cup regular mayo. Add ½ tbs rice vinegar and 1 tsp sugar.