Last week, another heat wave struck L.A again.
100 F or 38 C for four days straight.
Ok maybe for some of you, this isn't super high.
For me, it kinda is. So hot that if I'd crack an egg on my head, by the time it ran down my face into my mouth, I'd be munching on scramble eggs already.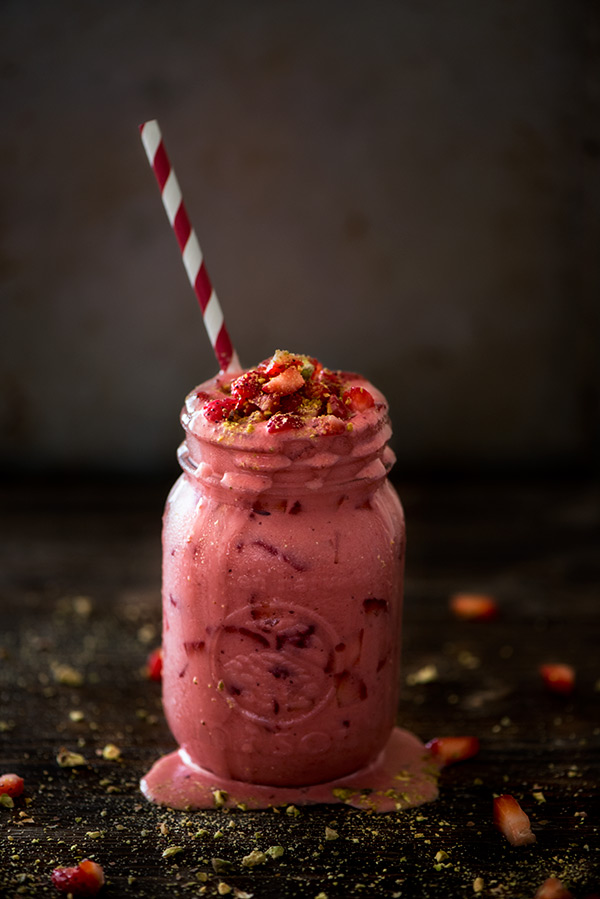 Honestly, as a Malaysian where hot weather is a norm, it's kind of embarrassing to talk about heat like this. But it's really different here. I can't explain it.
I mean… I survived in KL with just ceiling fans. I could walk outside and not feel like I'm about to melt.
But here when it gets hot, the air becomes so hot and so stagnant and so muggy. Even walking in the shade was pure torture. It was so hot that everything in the house was literally warm to the touch. Even the marble counter top.
So our AC has been partying the last few days. Let's just say… Mr. V and I, we don't like the AC too much. We try to avoid it as much as possible. We prefer natural cool air.
Few days back, it was the first time in more than a year since we had to sleep with the AC on. Gasp! All I can say was… we had a bad night. It was hell.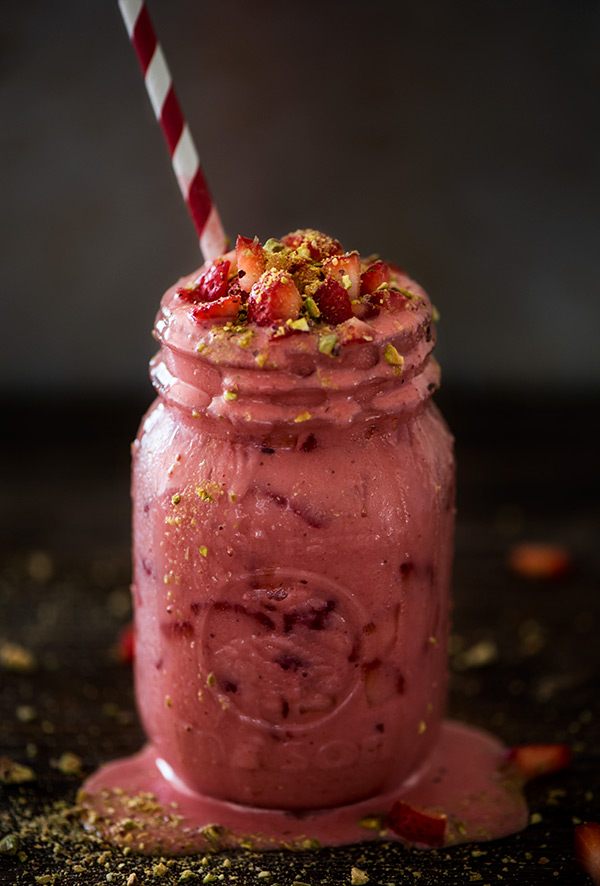 All that AC torture and the unforgiving heat, I decided that I needed to be compensated. To be pampered. I deserved a treat.
Strawberry Lassi.
Thick and creamy strawberry yogurt drink made from real fruit and topped with crushed pistachios and chopped fresh strawberries.
I used to love mango lassi at Mamak joints in Malaysia. But since strawberries are still in season and are abundant, it made more sense to whip this instead. Painfully simple deduction I just made there. With all that heat, that's the most brain activity I could allow.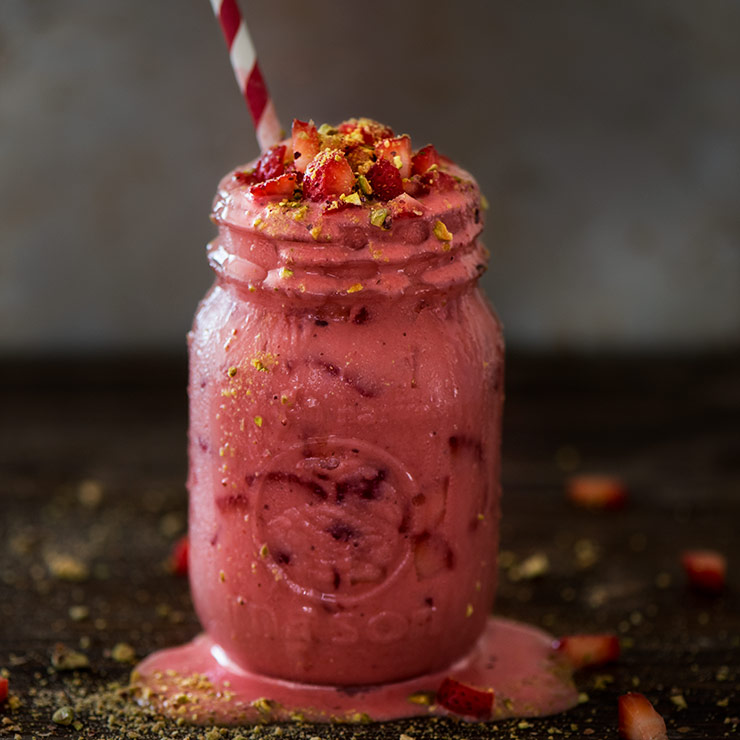 "Maybe the heat's not too bad after all," says no one ever unless they have a fried brain from the heat and are drugged by this goodness gracious this is so delicious drink.
Alternatively, beat the heat with this Peach Iced Tea. The perfect drink infused with real peaches. No artificial nothing. So peachy, sweet & a lil tart like homemade Snapple, only better.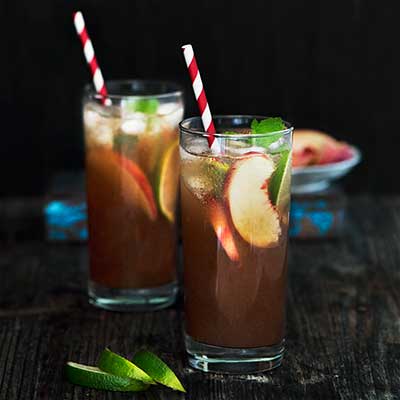 Also, if you haven't already, check out my last post Okonomiyaki (Savory Japanese Pancake). Delightful savory Japanese pancakes made from an easy to make batter, cabbage and bacon topped with Japanese mayo and okonomiyaki sauce.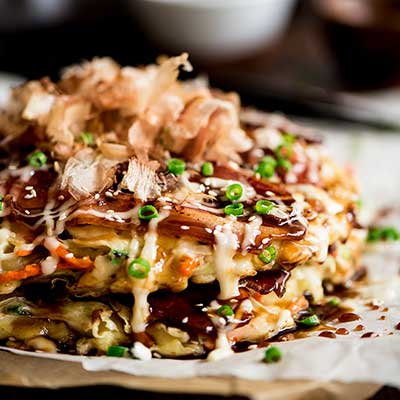 ---
Frozen Strawberry Lassi                   Serves 2
what you need:
16 oz (4 cups) frozen strawberries, plus extra for garnish
1 cup vanilla yogurt (plain is fine, just add vanilla extract and extra sweetener)
1-3 tbs milk (more or less depending on how thick you like yours)
1 tbs sugar or honey or to taste (optional)
Couple drops rose water (optional)
Crushed pistachio
Chopped strawberries
directions:
In a high powdered blender, add the strawberries, yogurt, milk, sugar and rose water. Blend until smooth. Top the lassi with crushed pistachios and chopped strawberries.
Notes:
1. If you want it thinner, add more milk. If you want it thicker, add less milk.
2. You can drizzle some agave nectar or honey on the chopped strawberries if you'd like.