Mr. V and I, we don't do salads at home. At least not often.
Whenever we eat out and there's salad as a side, well… we welcome it with open arms mouths.
So no, it's not that we hate it. We just usually stir fry our greens.
Yup.
Typical Asians.
So because we don't do salads often and grew up pretty much saladless… I'm absolutely not well versed with salad dressings at all.
Zero knowledge. Ziltch.
Thousand Island. Ranch. Italian. That's pretty much what I knew.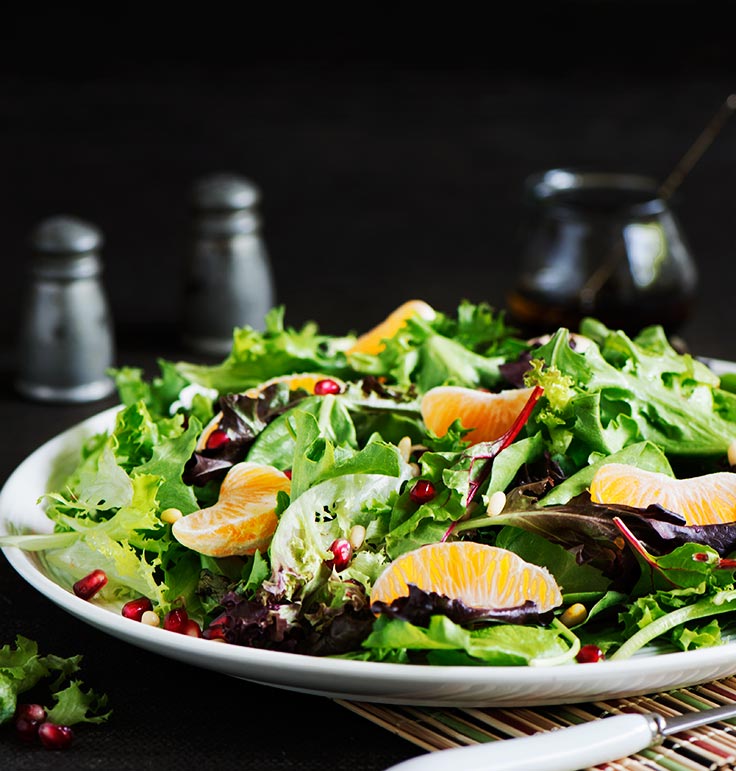 Last year, at Doughboys Cafe, Mr. V ordered some seared scallops. It came with a salad.  No surprise there.
He took a bite of it and immediately said "I LOVE THIS". After some use of his brain to figure out what it was, he finally realized it was balsamic vinegar. I knew we could have just asked the waitress but his brain was in dire need of use. So I did what any loving wife would do… let him think.
Funny fact. When we were in Taiwan, we drank balsamic vinegar.
Yes. Like a drink.
We diluted it with some water and drank it. Some of us (Mr. V) would add sugar.
We also used it to tenderize meat but we never had it on salads.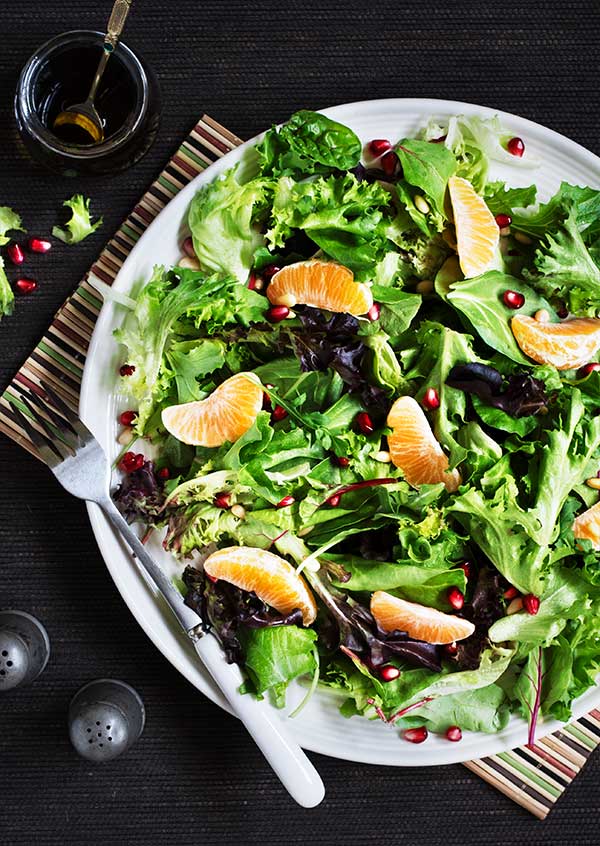 But after Doughboys Cafe, things changed. We have salad often. Balsamic vinaigrette salad actually became our 'house' salad.
It's so easy.
It's really easy.
It's so really SUPER easy to make. And delicious too!
Fresh spring mix, sweet mandarins, beautiful pomegranate and earthy pine nuts tossed with a magical sweet, tangy and savory vinaigrette dressing. So colorful, healthy and perfect for a summer side dish or a light meal.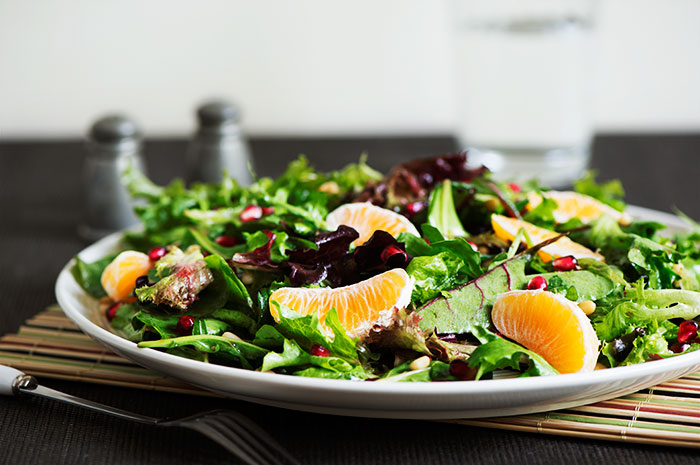 I bet salad's your thing. I also bet you're going to love this Asian Slaw with Peanut Ginger Dressing. Amazingly delicious fusion of Western & Asian flavors. The dressing is the hero. Sweet, savory & a lil tang with peanut butter & ginger umami.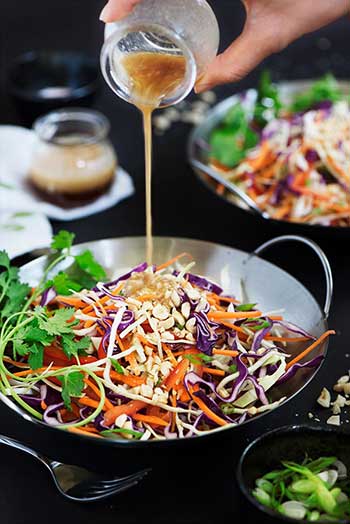 Also, if you haven't already, check out my last post Summer Watermelon Slushy. Perfectly sweet with a slight lip smacking tang & fizz & fresh mint to finish this refreshing drink.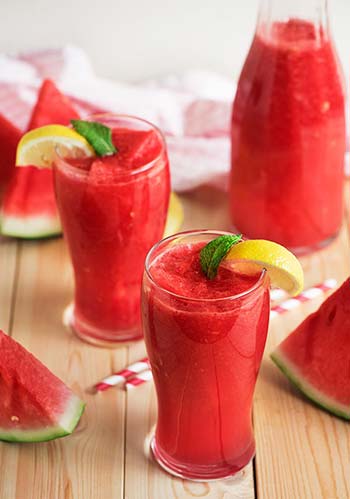 Tip: How to break into pomegranate fast.
---
Classic Balsamic Vinaigrette Salad             Serves 2 (Yes, we eat this huge of a serving)
what you need:
10 cups (gently packed) spring mix
2 small mandarin oranges
1/2 pomegranate
4 tbs pine nuts
Dressing:
1/4 cup balsamic vinegar
3 tbs extra virgin olive oil
1/4 tsp garlic powder
1/4 tsp onion powder
Salt and black pepper, to taste
Pinch of sugar
directions:
1. In a large bowl, add the spring mix, pomegranate seeds, mandarin oranges.
2. In a bowl, whisk together the vinegar, olive oil, garlic and onion. Pour over the salad. Season with salt, pepper and sugar. Toss to combine. Sprinkle the pine nuts and serve.
Note:
1. The ratio of vinegar to oil is up to you. Also, increase or decrease the amount according to your taste. When I make the salad, I have it less 'tang' while Mr. V would make it more 'tang'.