Ok. So I've deduced that I'm weird. Like a pink monkey wearing a tutu and dancing ballet weird.
You see, I have a love hate relationship with milk and heavy cream in pasta sauce. Yes, just in pasta sauce. Sure, I love to eat it but I hate to make it. This means that I can't make a classic Alfredo even though I love it.
You think this is weird? Wait till you hear about Mr. V.
He loves marinara sauce, but he hates that it's made from tomatoes and is sour.
It's like we're aiming for gold at the 'Who's the weirdest' Olympic Games.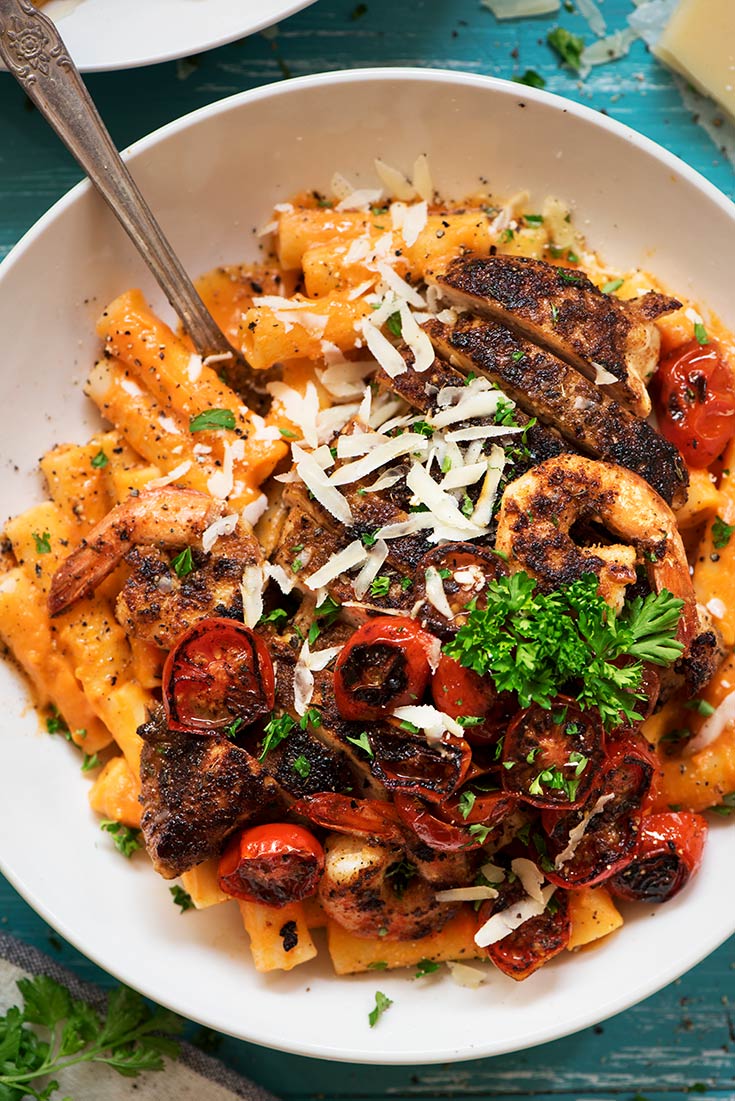 Few weeks back, I needed some roasted pepper for a post. But I wasn't going to roast ONE pepper just for a post. So the only logical thing to do was to buy a whole bottle of it. Genius.
I used only a fraction of it. Actually, it doesn't even qualify a fraction. It was like the size of a bite of cookie a three year old would be willing to share with you. Pea size. Just like the size of my brain when I decided to buy it.
Never fret. My memory's still rocking even with a pea sized brain. I remember years back when I came across Ree Drummond's roasted red pepper sauce. It has always intrigued me. And not too long ago, coming across Pinch of Yum's cauliflower sauce was like an angel sent from heaven.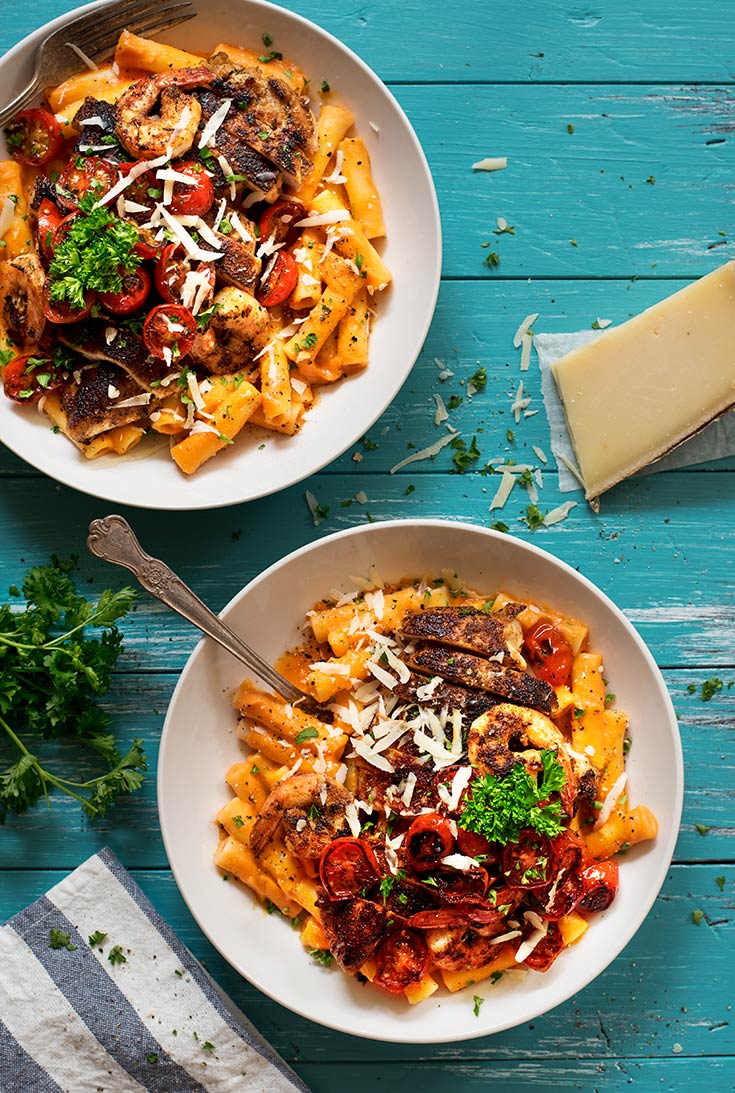 Put two and two together, I used up the rest of the red pepper. Yes! But more importantly, I have a sweet and smoky roasted red pepper sauce. And to boost richness and depth of flavor without the dairy, I added the cauliflower sauce. My version of an Alfredo sauce. At least the one I'd cook.
And what goes best with Alfredo? Deliciously charred Cajun chicken and shrimp of course. The TGIF way.
We all know that I hate chicken breast. But I can't say no to this. It's just that good. Now, let's enjoy this while watching the pink monkey ballet recital.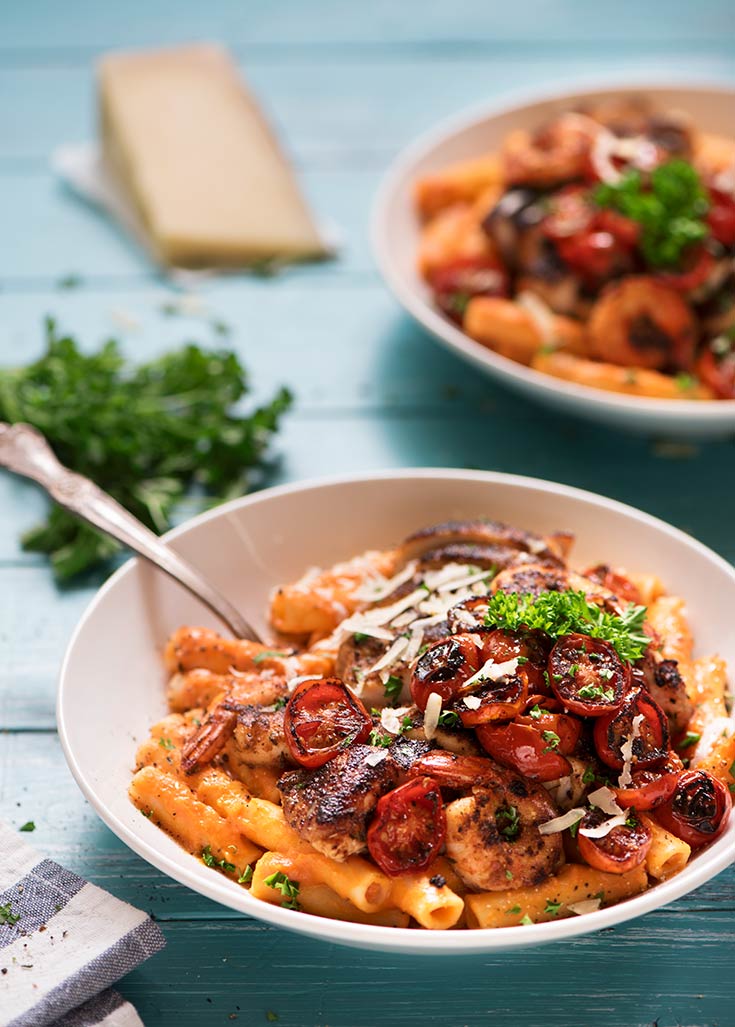 For a more classic (tomato based) pasta sauce, you're going to love this Hearty Pasta Sauce. Thick, creamy & hearty pasta sauce. Packed with flavor & loaded with hidden vegetables, you'll never buy store-bought ones ever again.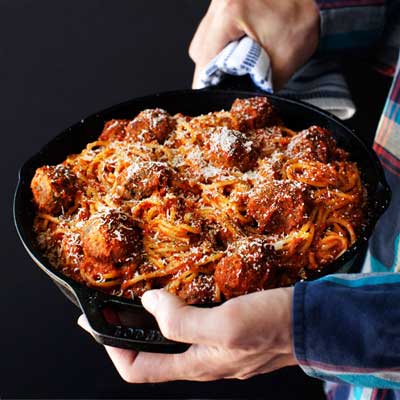 If you're like me and love Cajun, here are other ideas for this delicious seasoning.
1. Cajun Chicken Quesadilla – Chicken in Cajun spices seared to moist & tender perfection, a spicy & tangy sauce & ooeey gooey melting cheese. All in a warm tortilla.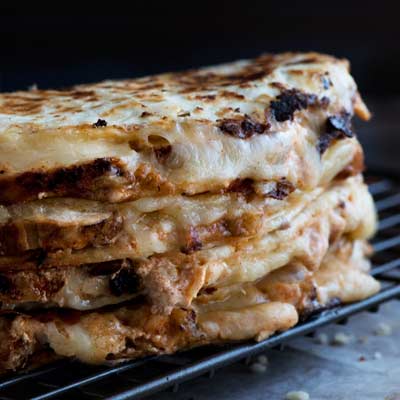 2. Cajun Fish Tacos – Smoky seared Cajun fish with rich creamy avocado cilantro sauce & spicy tangy pico de gallo all wrapped in warm tortilla.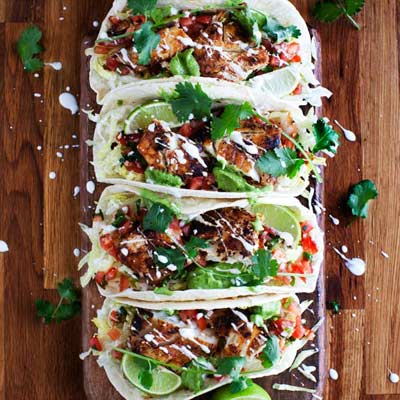 Lastly, check out how I used the cauliflower sauce in this Bacon, Sausage & Ham Pasta Casserole. Casserole for meat lovers made with a creamy yet light cauliflower sauce & filled with oozing melting cheese. If this isn't comfort food, I don't know what is.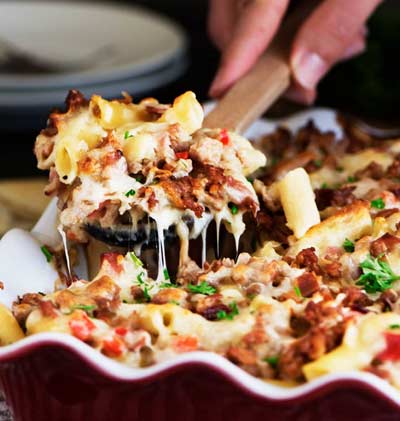 Cajun Chicken and Shrimp Alfredo Ziti
No dairy Alfredo sauce that's creamy with smoky and hot tender Cajun chicken & juicy shrimp.
Author:
AiPing | Curious Nut
Ingredients
Cauliflower sauce
3 garlic cloves
1 leek, white and light green parts only, sliced
1 cauliflower head, roughly chopped (about 6 cups florets)
2 cups chicken broth


Alfredo Sauce
4 small shallots, sliced
2 garlic cloves, minced
11 oz jar Roasted red pepper (or 3 roasted pepper)
1½ cups cauliflower sauce (above)
½ - 1 tsp Cajun seasoning (below)
Salt and black pepper to taste


Cajun Chicken & Shrimp
3 lb boneless skinless chicken breast (4 pieces)
20 large raw, tail-on shrimp


Cajun Seasoning
3 tsp cumin
3 tsp coriander
3 tsp paprika
3 tsp garlic powder
3 tsp onion powder
1½ tsp thyme
1½ tsp oregano
1½ tsp cayenne pepper (This recipe is mildly spicy. Increase cayenne if you want it spicier)
1½ tsp black pepper
1½ tsp salt
1½ tsp sugar


1 lb ziti (or other pasta noodles of choice)
1 pint cherry tomatoes, sliced in half
Cheese of choice, shredded
Parsley, chopped
Directions
Cauliflower sauce
Heat a large saucepan over medium heat. Add one tablespoon of oil.
When the saucepan is hot, brown the garlic. When the garlic turns a light brown, add the leek and fry for 1 minute. Add half the cauliflower and fry till it browns a little. Add the broth and bring it to a boil (turn up the heat). Once boiled, turn the heat to low and simmer covered for 15 minutes Don't worry if the cauliflower is not fully submerged in the broth. It will when it softens.
Uncover, increase the heat to high and add the remaining cauliflower. Press down the cauliflower as much as you can. Once again, bring the stock to boil. Once boiled, turn the heat to low and simmer covered for another 15 minutes.
Cooking the cauliflower separately increases the depth of flavor with the first batch being sweeter (as it's cooked longer) while the second batch gives a stronger cauliflower flavor.
Using a stick blender or a high powdered blender, blend the cauliflower mixture until smooth.
Alfredo Sauce
Heat a pan over medium heat and add a thin coat of oil. When the pan is hot, brown the shallots and garlic. Once they turn a light brown, add them to a blender. Add the roasted pepper and blend until smooth.
Pour the roasted pepper sauce back into the pan. Add the cauliflower sauce. Over medium high heat, bring the sauce to a boil. Once boiled, add the Cajun seasoning, salt and black pepper. Set aside.
Chicken & Shrimp
In a small bowl, combine the cumin, coriander, paprika, garlic powder, onion powder, thyme, oregano cayenne, black pepper, salt and sugar.
Pound the chicken to roughly make the thickness as even as you can.
Generously coat both sides of the chicken and shrimp with the Cajun seasoning (you shouldn't have any seasoning left).
Heat a large pan over medium heat. Add a thin coat of oil. When the pan is hot, sear the chicken for 6-7 minutes until beautifully browned and charred. Flip and sear the other side for another 6-7 minutes or until thickest part of meat reads 165 F. Remove the chicken from the pan and let the meat rest for 5 minutes before slicing.
In the same pan, add a thin coat of oil and sear both sides of the shrimp until cooked and charred to your liking. Do the same with the cherry tomatoes.
To assemble
While you sear the chicken, heat a large pot of water. Add some salt in. Once boiled, cook the ziti according to package directions. Drain and add the ziti to the Alfredo sauce. If the sauce has cooled, heat it before adding the noodles.
To serve, place pasta onto a plate. Top with chicken, shrimp and tomatoes. Garnish with shredded cheese and parsley. Serve immediately.
Notes
1. I usually make a big batch and freeze to be used as soup or for pasta. For this recipe, you will have extra sauce remaining.

2. Cooking the cauliflower separately increases the depth of flavor with the first batch being sweeter (as it's cooked longer) while the second batch gives a stronger cauliflower flavor.